Juliana Tafur is an award-winning filmmaker and workshop creator devoted to using films to facilitate experiences that promote understanding and foster human connection. She has been on a listening journey for the past four years. First, as she produced/directed the documentary "List(e)n" and later as she created the Listen Courageously movement. Now, she facilitates workshops on the power of navigating our differences through listening, alongside her team. She runs Orkidea Films which is at the intersection of filmmaking, movement-building, and workshop training.
Juliana's Background
Juliana's life experiences have naturally led her to the work she does today. She's Colombian-American, and her family moved from Colombia to the United States seeking political asylum when she was 15. She was not able to go back to Colombia until twelve years later. During her college years at Northwestern, where she studied Journalism, she did an exchange in Egypt and later went back to do a story on the Sudanese refugees in Cairo.
This was the beginning of her career in documentary filmmaking. Juliana has traveled across the world finding the human side to every story for most of the major cable networks – but notably National Geographic and Discovery. She's profiled some of the most resilient individuals in the Americas, like people who live off recyclables in the biggest trash dump in Guatemala City, and lived under extreme conditions for productions in Peru's guano islands, the Amazon rainforest, and the Uyuni Salt Flats – to name a few. Juliana Tafur's films use psychology as a means to understand the world, drawing on her own upbringing by two psychologists.
List(en) Courageously Film
https://listencourageously.com/thefilm/
List(e)n (80 minutes) invites people with opposing viewpoints on some of our most divisive issues – guns, abortion, and immigration — to listen to each other. The documentary features participants whose personal lives deeply intertwine with the topics, including one of the survivors of the Parkland, FL school shooting.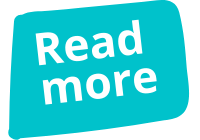 *****
Thank you for listening! I really appreciate you choosing to subscribe to my podcast to stay up to date on new episodes.  I'd be honored if you considered rating and reviewing this episode so I can continue to reach more listeners. It would be amazing if you shared my podcast with your friends who might benefit from hearing the stories.
To learn more about Barbara's story…

MORE EPISODES