One of the United States' foremost educational futurists, Katherine Prince leads KnowledgeWorks' exploration of the future of learning. As Vice President of Strategic Foresight, she speaks and writes about the trends shaping education over the next decade and helps education stakeholders strategize about how to become active agents of change in pursuing their ideal visions for the future learning ecosystem.
Katherine and her colleagues look ten years out to explore how trends shaping education today might impact learning. About every three years, they publish a full forecast on the future of learning (see Recombinant Education: Regenerating the Learning Ecosystem). They use those insights as the basis for working with education stakeholders around the country to examine strategic possibilities and to explore how each of us might act as agents of change in creating positive futures for all young people.  They also produce other publications and provocations to help people explore the implications of future trends.
Strategic Possibilities
In addition to helping others consider strategic possibilities, Katherine gest to dream herself.  In November 2015, she had the chance to share her personal vision for the future of learning as part of TEDxColumbus. Her talk, "A Vision for Radically Personalized Learning," explored the possibility of truly putting students at the center of the expanding learning ecosystem.
Katherine Prince has been leading KnowledgeWorks' efforts to explore the future of learning for some time now, exploring different possibilities. The newest paper she helped author goes one step further by asserting hope for the future with human-centered learning.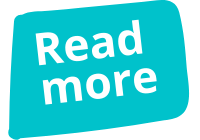 *****
Thank you for listening! I really appreciate you choosing to subscribe to my podcast to stay up to date on new episodes.  I'd be honored if you considered rating and reviewing this episode so I can continue to reach more listeners. It would be amazing if you shared my podcast with your friends who might benefit from hearing the stories.
To learn more about Barbara's story…

MORE EPISODES