Tanya Gough has been an ESL teacher, a retail store owner, a corporate digital marketer, and a freelance content strategist, intelligence researcher, and web developer. Today, she is the founder of StoryBilder, a creative writing platform for new and aspiring writers. Tanya also writes middle-grade fantasy fiction and science-infused fantasy short stories for adults. 
Through your experiences at school, you can tell you are an independent thinker.  Were you always an entrepreneur and an "out of the box" thinker?
Yes, I've always been something of an overachiever, though I hate that expression. I guess I started working when I was 9, taking on babysitting jobs, more so when I was 10. I had my first paper route by 11 and did that until I was hired by the public library as a data processor at 14.
I've been working or "doing something" for as long as I can remember. I think that growing up in constantly changing environments forced me to find ways to adapt, and there were long in-between periods of isolation, which probably helped spark my creativity and self-reliance. I'm also inherently process-oriented, so I'm always looking for a better, more effective way to do things.
Books by Tanya
Root Bound: How far will you go to find your way home? Emma and her father are always on the move, traveling from place to place as her father's work demands. Their new home, however, is different. There's a frightening woman who lives down the hall: she bears an uncanny resemblance to a witch. A mysterious light comes from her apartment, and a small boy seems to be trapped inside.
Water Works: Three years have passed, and Emma has settled comfortably into her new life. The basement brownies, the troll-green siren Leucosia, and the prehistoric bird George have faded into stories she told her best friend Reggie when they were little. Her battle with the evil witch was nothing more than the product of her overactive childhood imagination. Until it starts to rain.
Founder StoryBilder.com
StoryBilder is a platform that bridges the gap for new and intermediate writers who want to write but need extra support and help to understand the mechanics of the story. The platform is launching this summer as a mainstream product. An education portal for classroom management is coming soon.
Click on the Read More button to learn more along with contact information for Tanya Gough.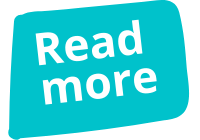 *****
Thank you for listening! I really appreciate you choosing to subscribe to my podcast to stay up to date on new episodes.  I'd be honored if you considered rating and reviewing this episode so I can continue to reach more listeners. It would be amazing if you shared my podcast with your friends who might benefit from hearing the stories.
To learn more about Barbara's story…

MORE EPISODES