Livia Chan's true calling was to be a classroom teacher. Her journey led her to serve on the District Staff Development Team in Learning Technologies and recently returned back to the classroom as the Head Teacher at Burnaby School District – SD41 in British Columbia, Canada. Livia has been affiliated with the Teach Better Team supporting educators who contribute to the team blog. There's so much more about Livia and the gifts she discovered.
Your WHY in becoming a teacher  (Blog)
I didn't know I wanted to be a teacher until my late 20's. The thought crossed my mind because people and clues in my life pointed me in that direction. I needed to know that it was the right path to take so I started working part-time to volunteer two full days a week. Once I stepped foot in the classrooms and started working with kids, it just felt right. There was a different kind of joy I have never felt in a job before. I knew it that first day. I was meant to be a teacher.
Your affiliation with the Teach Better Team
Quote: "Better Today, Better Tomorrow are not only words that are lived and breathed by everyone on the team, but that mindset is also at the very core of their passion for supporting educators, which makes what we value complement each other so perfectly."
Currently, I am the Digital Content Editor for the Teach Better Team. I help build the blogging community as well as edit blog posts submitted by our numerous guest bloggers. I first learned about the team when Jeff Gargas, the COO, reached out to ask me to be a guest on Teach Better Talk (my podcast episode). Then I was asked to be an Ambassador. I regularly attend our Administrator Mastermind sessions, sometimes even twice a day! Also, I'm an active participant in our weekly #TeachBetter chats on Twitter too. I am there every Thursday at 5 pm PST and we'd love it if you join us!
I thoroughly enjoy blogging too! So, a few months ago, I started a monthly blog series called Gift Better with the Teach Better Team. I see many things as gifts – relationships, words, time, gratitude, and care, for example. It's a mindset shift. The more I opened my eyes to see the many gifts around me, the more I discovered a deeper sense of appreciation and happiness.
Your Why and What's Next
I am currently working on my own book with my co-authors Jeffry Prickett and Robert Breyer. We are so excited to have a book contract with Road to Awesome. The book is called Impact: The Power of Connected Leadership. We hope it will be available in late 2021 or early 2022!
Click on the Read More button below to learn more plus contact information for Livia Chan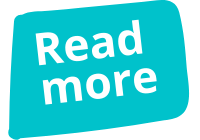 *****
Thank you for listening! I really appreciate you choosing to subscribe to my podcast to stay up to date on new episodes.  I'd be honored if you considered rating and reviewing this episode so I can continue to reach more listeners. It would be amazing if you shared my podcast with your friends who might benefit from hearing the stories.
To learn more about Barbara's story…

MORE EPISODES