A
Community


For

Educators


Who

Create

Things
We're a community of educators who create content, products, and services to help others increase their impact. The EDUcreator Club+ Membership was built to provide a space for learning, growing, and supporting each other.
Creating & building can get lonely sometimes. Don't do it alone.
Join today and get the discounted "Founders" pricing!
*Space is limited.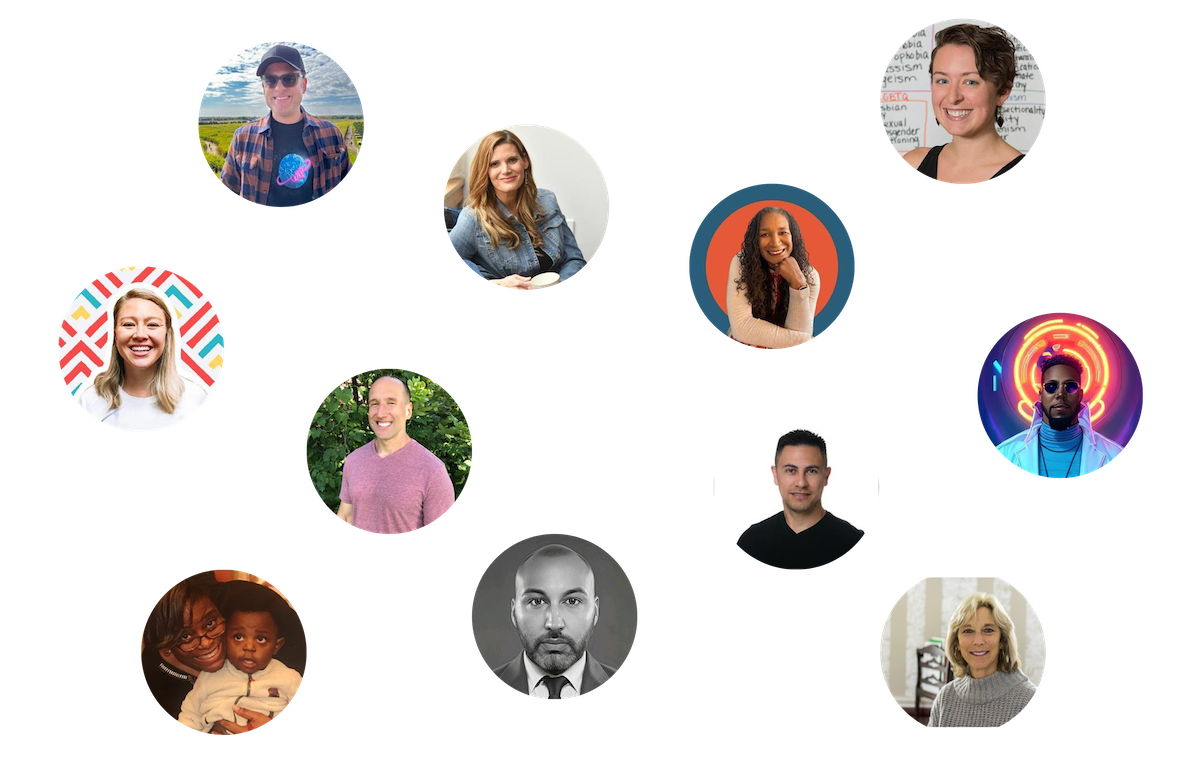 The EDUcreator Community is for educators who...
Create videos on YouTube
Sell curriculum resources online
Have a podcast (or want to launch one)
Create online courses
Want to promote a book (or write one)
Want to speak at more conferences and events
Create valuable content to help others
Have a side hustle or want to start one
Have an education business they want to scale
Want to learn from, grow with, and support other EDUcreators
What's Included in Your Membership
An active community with hundreds of posts and conversation where educators come together to request feedback, collaborate on new ideas, and support eachother as we all work to create and share content that provides value to others.
The EDUcreator Club+ Community is designed to help you easily find the most relevant conversations, get feedback and support, and connect with others. You'll find spaces dedicated to things like Video & YouTube, Podcasting, Email Marketing, and more.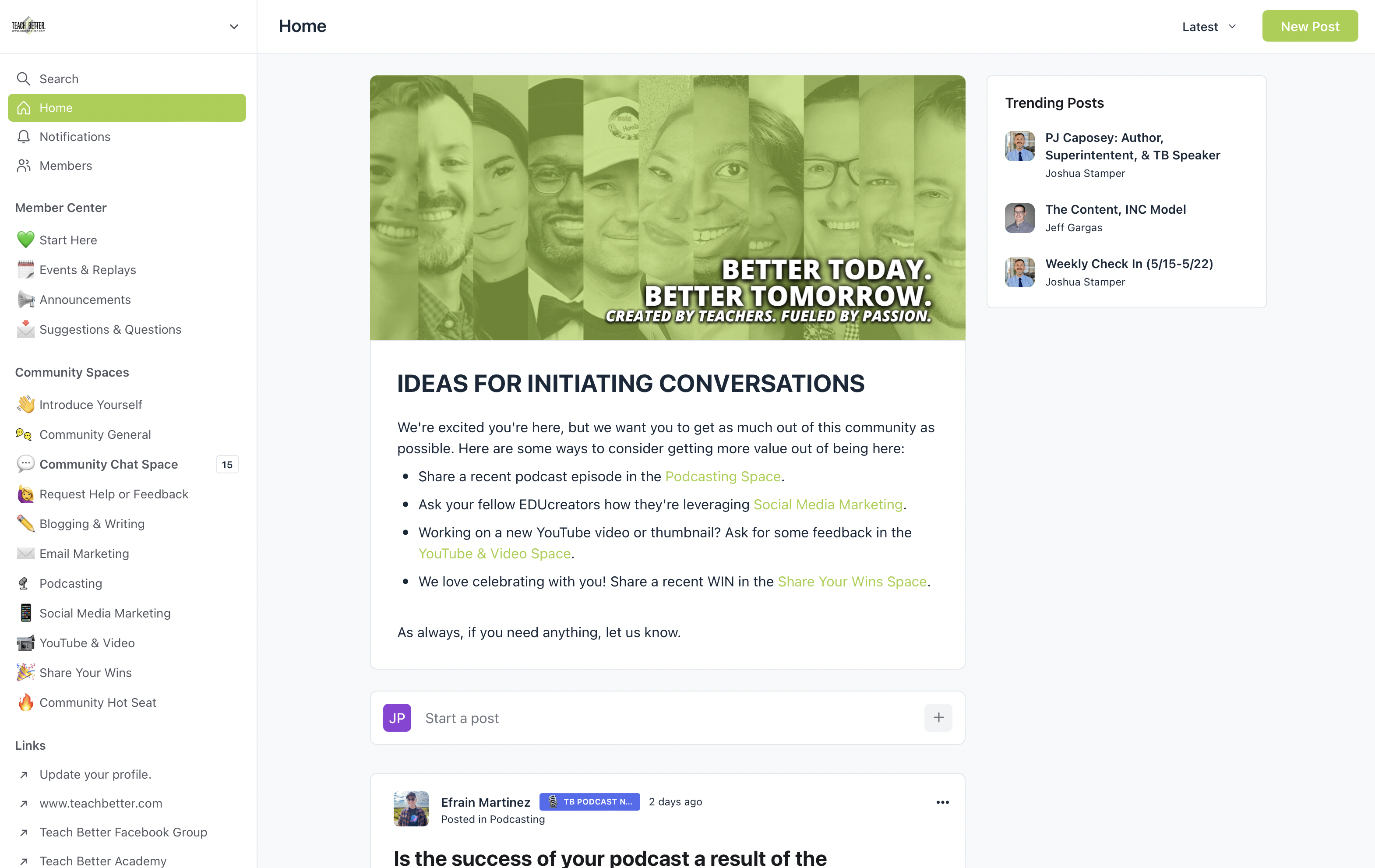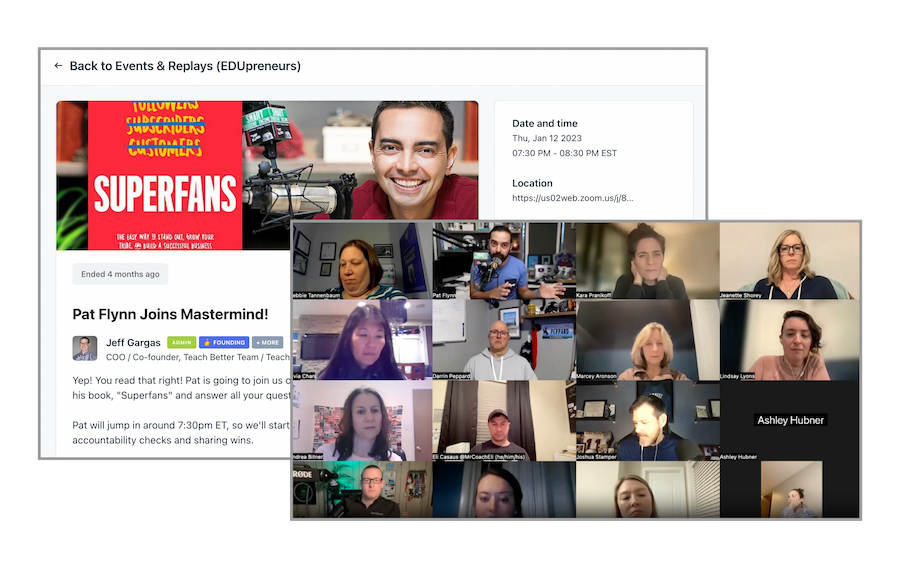 Join exclusive events, like our monthly "Ask Me Anything" with Teach Better co-founder, Jeff Gagas, or our bi-weekly Office Hours. 

Our events are designed to provide you with relevant information and resources, as well as access to world-class content creators and creator economy experts. Learn about topics and tools essential to creating impactful content and sharing it with others. 

We're constantly adding new events, and your ideas are always welcome! We believe in the power of a community-driven membership!
Curated Content & Resources
We're curating the best tools, resources, and opportunities related to creating valuable content. Inside you'll find community challenges, self-paced courses, discounted resources, and more, all easily accessible to you and included in your membership!
If you're looking for specific tutorials, guides, and how-to's, we're constantly adding to our exclusive member resources library.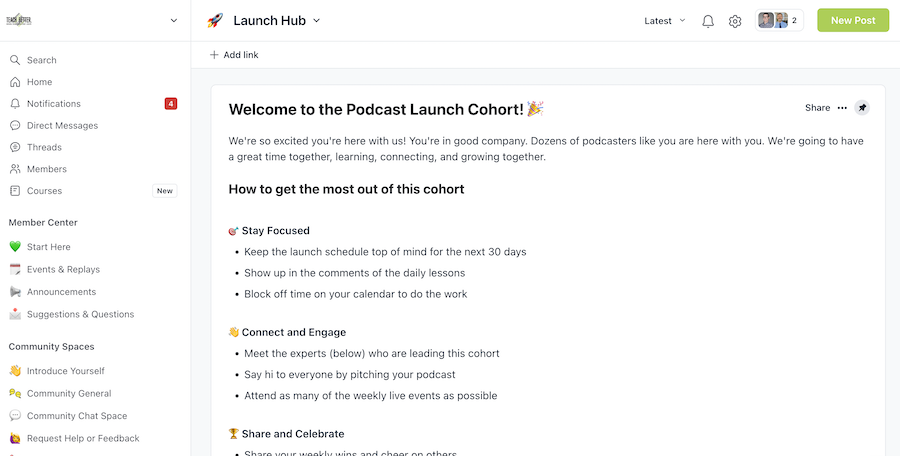 "I get to lean into learning and have awesome conversations about how to navigate being a teacher, author, and speaker with teammates from around the country who are out there serving the education community in the same way!
This group celebrates your wins, navigates your challenges, and pushes you to be your very best. I hope every teacher in the country takes the opportunity to jump into such an awesome brainstorming tank outside of their schools each week!"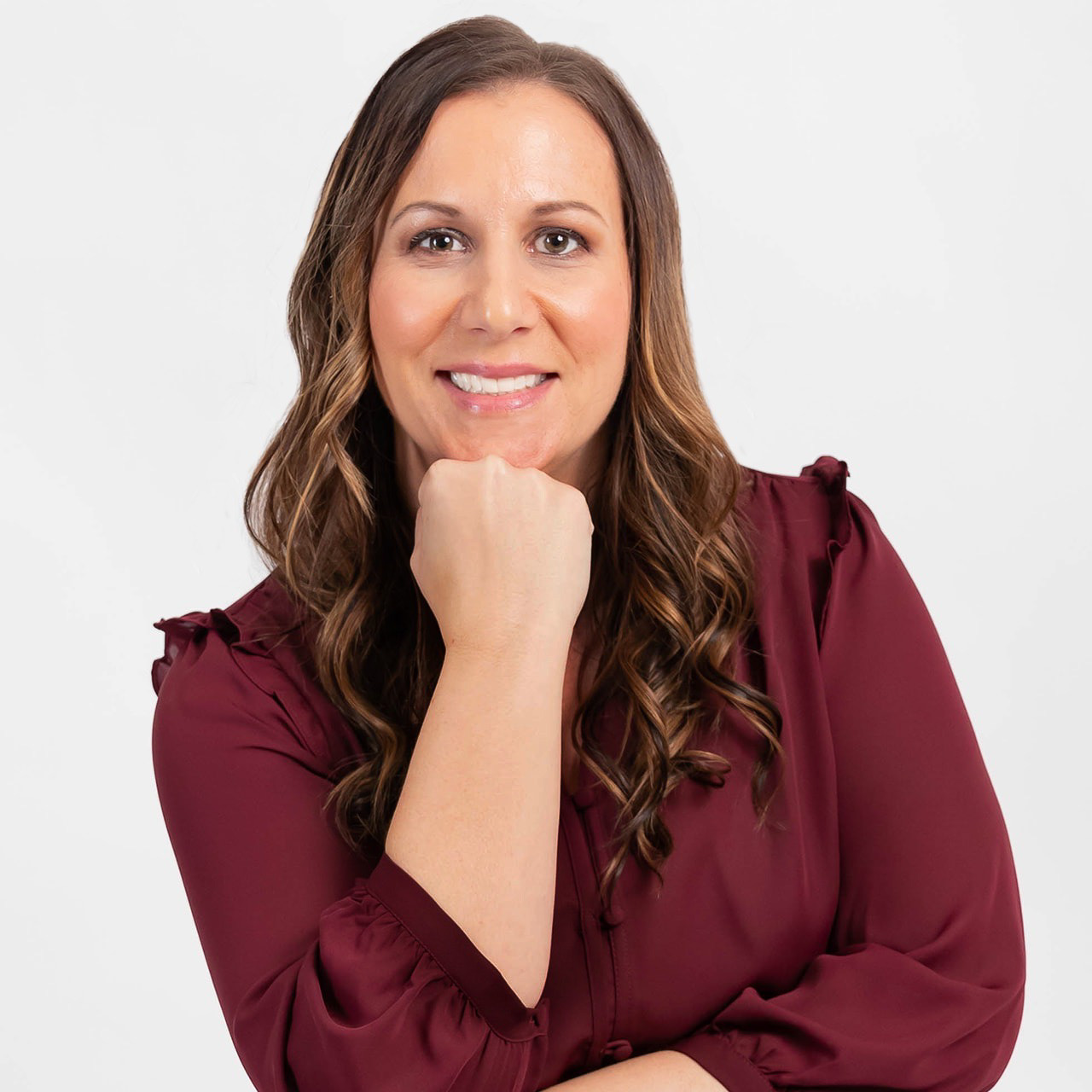 Andrea Bitner
Year 23 ELL Teacher, Author, Presenter
Special Founders pricing of just $20/month
Only 25 Founders Spots available.
After those spots are filled, pricing increases to $25/month.
Lock in your Founders pricing now to get:
Organized spaces for engaging conversations

Networking with like-minded, supportive educators like you

Conversations around writing, video, email, social media, and more

Community events for networking and building relationships

Exclusive trainings and workshops with content creation experts

Curated content and resources to help you level up your creative work
Connect with others.
Create more value.
Grow your brand.
Creating & building can get lonely sometimes. Don't do it alone.
Join the community created for educators who create content, products, and services to help others increase their impact.
Join today and get the discounted "Founders" pricing!
*Space is limited.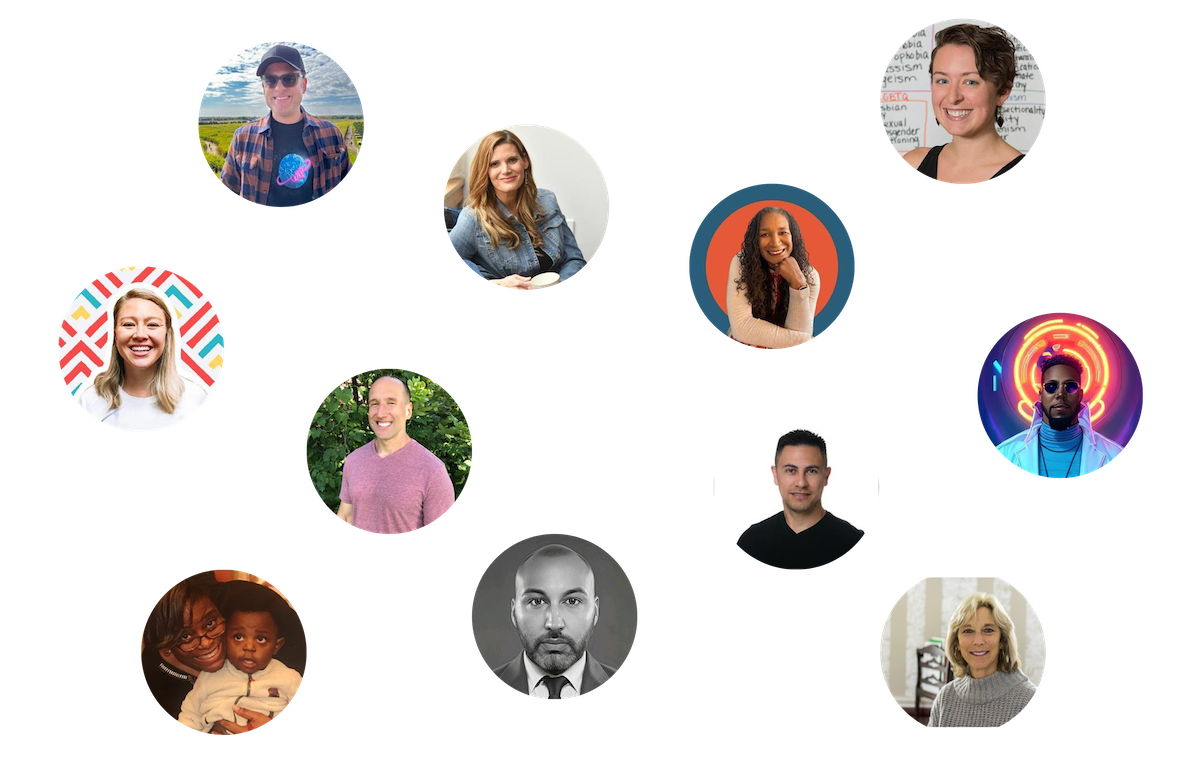 Frequently Asked Questions
Which membership option is right for me? The EDUcreator Club+ Membership is for educators who are creating things outside of their classroom. This could be for you if you create YouTube videos, sell curriculum materials, make online courses, host a podcast, or have a blog. The EDUpreneur Mastermind is for those who want to grow their side hustle and will benefit from the weekly mastermind meeting. The EDUpreneur MBA Program is for educators with established businesses looking to grow and scale.
Can I change my membership at any time? You can always change your memberhip back to the EDUcreator Club+ Membership. Moving to the EDUpreneur Mastermind is dependent on whether there is an open spot available. The MBA Program requires the completion of the MBA Program Application. If you need help with changes, email info@teachbetter.com.
What is your refund policy? We offer a full refund within the first 30 days from purchase. Simply email info@teachbetter.com to request a refund.
Is there an age requirement to join? Members must be at least 18 years old to join our community. Participants under 18 years old must have guardian consent to join, and will not have access to Direct Messaging, as a general safety precaution. If we discover that an enrolled member is a minor and does not have guardian consent, we reserve the right to close their accounts without notice. If you are under 18 and would like to purchase a membership, please email us before purchasing at info@teachbetter.com so that we can obtain consent from your guardian.
I live outside the United States, can I join? Yes! We welcome members from all over the globe into our community. Our team is U.S.-based, so the times of our events are usually during typical U.S. work hours, but there is also so much value to gain from the asynchronous engagement within the community.
Do you offer 1-on-1 coaching? Yes, we do not offer 1-on-1 coaching. Please email Jeff Gargas at Jeff@teachbetter.com if you are interested in 1-on-1 coaching.
Are there any types of businesses that you do not allow? Your business needs to be connected to education. Most of our members are current or former educators, but as long as your business is related to the education industry, you should fit right in! All business topics must adhere to our community guidelines. Businesses that read as predatory, ableist, racist, misogynist, homophobic, conspiratorial, overly sexualized, or harmful in any way will not be accepted into our community. We also do not permit multi-level marketing (MLM) representatives or any business model that involves recruiting downlines.
What are your community guidelines? Go here to read our complete Community Guidelines and Moderation Policies.
Is your community inclusive of marginalized people? We work hard to make everything we do welcoming and inclusive to marginalized people as a part of our team values. This will always be a work in progress, and we rely on member feedback to ensure we are maintaining a safe space and providing a positive experience.
Do you offer discounts? We do not offer discounts. We've priced our memberships to ensure we are providing outstanding value.
Do you offer team rates? Please email info@teachbetter.com and let us know more about your team size and your goals.
What can I expect after joining? Honestly? Maybe a little overwhelm. When you first get into the Circle platform, you will see a lot of places you can go. These are called "Spaces." New members often feel a little overwhelmed trying to figure out the best way to get started. We've found, the best route is go to the "Start Here" section and learn about the community.
Then just strat exploring! Check out recent posts, create a post and say hello, and never be afraid to reach out to others via direct messages. Definitely join a live event if you're able to. These events are great opportunities to connect with new people and learn more about our community members.
The key thing here is that you will only get out of this what you put in. What we mean is, this is not a magical solution to your challenges. HOWEVER, if you engage with people, attend events, and take advantage of the opportunities to learn and grow, we're confident you wll find more value than you can imagine!
Can I share a product or service I have with the community? 
We have a strict no-selling policy in our community and will remove anyone found soliciting customers per our Community Guidelines. However, once you get in and get familiar with the community, you'll find we provide opportunities for you to share your work with everyone.