Rich Simpson is a Year 6 teacher, Literacy Lead, from the Isle of Wight in the UK. He blogs about books and kindness and started the hashtag #kindnessripple on Twitter. 
Growing up
Growing up in Northern Ireland I was part of a single-parent family, living with my younger brother and sister, and mum. My dad left when we were young (I was 6 or 7) and we rarely saw him again after that – I had no relationship with him at all. I saw him once again when I was 13 and we went to visit him in Hong Kong. he died a couple of years later. I have since discovered that I have a half-brother called Fred from his next relationship, and we have connected – I met him for the first two years ago when he came to visit and we are in contact – he lives in the U.S.!
We were a foster family, so we had a large number of children living with us as I grew up in placements of varying lengths, and I always wanted to do something related to working with children as a job (though after I had fulfilled my ambition of being in the army as all my relatives had done!).
Moving to the UK
I left Northern Ireland to go to university in 1997 and have never gone back, staying in the UK and teaching since then (apart from a year spent traveling and working elsewhere in 2006 after my attempts to join the army went wrong!). I now live with my beautiful wife, Jade, and our two children, Isla and Finn, on the Isle of Wight, working in a small primary school as a Y6 teacher, and senior leader.
Outside of school, I blog about education and books on my website www.whatiread.co.uk and start the #kindnessripple hashtag on Twitter each Thursday, which I founded in lockdown this year after writing a blog about kindness in the classroom for Twinkl (an educational resource website).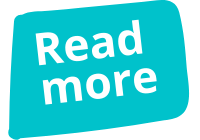 ****
Thank you for listening! I really appreciate you choosing to subscribe to my podcast to stay up to date on new episodes.  I'd be honored if you considered rating and reviewing this episode so I can continue to reach more listeners. It would be amazing if you shared my podcast with your friends who might benefit from hearing the stories.
To learn more about Barbara's story…

MORE EPISODES
---