TL;DR:
When there is so much to do every day, it is crucial to find a balance between work and home life.
Find a balance between work and home life by letting go of perfectionism, giving yourself a rest, and setting personal boundaries.
Recently, it has been widely understood among educator circles that teaching is a highly stressful profession. Teaching is often characterized by classroom management challenges, administrative concerns, considerably long hours, and ever-changing methods for satisfying content standards.
There have been days when I have wondered if what I am doing truly matters. So many days now are laboriously demanding with no breathing room. COVID-19 restrictions are devastating and steadily taxing. I spend most of my day isolated from collaborating with colleagues in my classroom cocoon.
Is there a purpose behind the ongoing bustle of commotion that seemingly is waiting around every corner?
This is a question I ask myself at the end of each day, collecting my scattered thoughts on the commute home, knowing my family will need the best of me that has already been depleted.
For me, these issues had taken a toll, as there was a battle for balance that eventually came to a tipping point. 
My cheerfully optimistic and positive personality had taken a huge hit. I was constantly in a state of contradictory complaining. I was passively antagonistic in conversation with colleagues, anticipating that others would follow me towards the unfavorable resistance I desired to lead.
There IS a way to cope. There IS a way to manage the emotions that fill our humanity on a daily basis. I learned that I was strong enough to use interventions to help balance my life.
Click To Tweet
This was not ME.
This was destructive stress and anxiety that I didn't know how to personally manage. I'm not sure I can quite pinpoint the exact day that I finally addressed the demands on my emotional, physical, and mental life. 
I can tell you that it was the gracious empathy of friends and family who honestly shared their concerns that led me to reflect on my destructive fearfulness. I knew there had to be a way out and back to the authentic ME.
There IS a way to cope. There IS a way to manage the emotions that fill our humanity on a daily basis. I learned that I was strong enough to use interventions to help balance my life. 
What steps did I take? I am happy to communicate what worked for me and what is continuing to work to alleviate exasperating uncertainties.
I created three steps for me to earnestly and intentionally follow. Only three. Three is a doable number that I can hold in my head and heart to press forward with hopeful anticipation. 
Step 1 to Finding Balance: Let go of perfectionism.
It is grievously toxic and in no way realistic. It suppresses joy and contentment. Learn to embrace your flaws. They are part of your story.
Step 2 to Finding Balance: Give yourself rest.
As soon as you come home, take a break. Go for a walk, breathe deeply, listen to your favorite song. Ten minutes to yourself can recharge the soul and allow room to be present.
[scroll down to keep reading]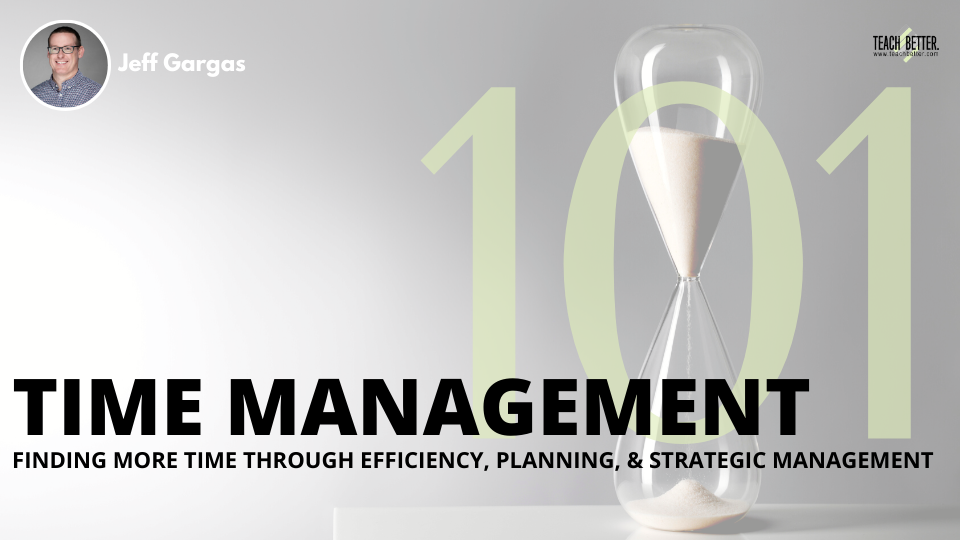 Step 3 to Finding Balance: Set personal boundaries.
For me, if it is not a "Heck, YES!" then it is a "No." We have to proportionally balance our lives. When our system of measurement goes awry, it is difficult to maintain confidence.
I practice these steps each day. I meditate on them and view each day as a fresh start. It's not a PERFECT plan—I let that go, remember? We are not certain of any changes in our future, but we can be assured that sustaining a balance with effort will steady our existence.
My JOY? It has returned. It replaces my fear, stress, worry, and angst.
I can laugh and love with my family, friends, colleagues, and students. There have been times of restoration and forgiveness. I can give them the best of ME because I know that I can create that freedom for myself. 
It is possible to trade in that hustle for true harmony.

I hate the feeling of frantically scurrying around the house before school each morning.  I'm always looking for creative ways to carve out a couple extra minutes.  One way to build time back is to eliminate the pesky question, what should I bring for lunch today?  For instance, each Sunday I cook up something healthy and then portion it out for the week in separate containers.  I keep a small refrigerator/microwave combo at school and bring all my lunches for the week on Monday morning.  On top of the fridge is a basket of napkins and utensils that ensure me of having a seamless transition to lunchtime.  Beyond saving me money, this practice has ensured I don't have to think about eating until it's time to eat. – Hans Appel, Counselor, Author of Award Winning Culture, and Director of Culture for the Teach Better Team (@HansNAppel)
See the full Time Management 101 blog series here!
---
About Jillian DuBois
Jillian DuBois currently serves as an elementary school educator in Clearwater, FL. She has worked both in public and private educational settings for over 20 years. Her passion is to initiate, instill, and infuse joy to those in educational leadership through blogs and podcasts. Jillian uses her voice to help foster hope for student equity and empathy. Outside of school, you will find Jillian outdoors, soaking up the sun and surf, or finding new paths to hike with her husband and son. You can visit her website here!