TL;DR:
Reminders for prioritizing your self-care over the summer.
Focusing on what you need as a person and as an educator.
Depending on where you teach, you're probably in the midst of your summer break. In case no one has told you: make sure to take time for yourself. Whatever form of self-care you decide this summer, I want you to know that it is not wrong.
You know yourself better than anyone. For some people, taking time for themselves over the summer could mean sitting by a pool, basking in the sun, without anything else on their mind. It could mean trying new recipes or catching up on TV shows. It could mean reading that novel that has been sitting on the nightstand for months. For others, it could mean listening to the latest educational podcasts or diving into a new PD book.
Prioritizing Your Self-Care in the Summer
You are not wrong to choose things non-education related, nor are you wrong to spend your summer dedicating hours to professional development. Our summers hold so many opportunities for us—time to catch up on what we need for ourselves—not always just as educators. It is up to you to do what works for you.
The only teacher you should try to outdo is the one you were in the previous school year. And there is no right or wrong method for personal growth.
Click To Tweet
This fall will begin my 6th year of teaching. In my career thus far, I've had summers where I've taken many classes and read as many PD books as I could get my hands on. I've had other summers where I simply focused on myself as a person.
And guess what? No matter how I spent my time, I was equally ready to go in the fall. The summer that I didn't do much related to teaching, I didn't feel any less prepared for the start of the year in August. I was ready to be the teacher I knew I needed to be, and even better than before.
Prioritizing Your Self-Care to Refresh
Each August I have felt refreshed because I had spent the last two months doing something for me, whether that was bettering myself as a person or as an educator. If taking time to do things not related to your job this summer is what is going to make you better in August, then do that.
Think about a computer. We give it a break by shutting it down occasionally. This helps it run better over a longer period of time. We are the same way, and we can utilize the summer to "recharge" and rest in way that will help our energy sustain for the duration of the next school year.
[scroll down to keep reading]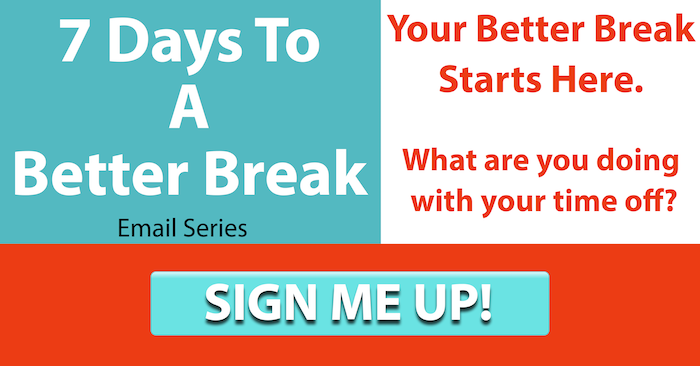 Prioritizing Your Self-Care: Don't Compare
Choose to take time for yourself. And no matter what that looks like for you, don't feel pressured based on what you see on social media. I've gotten lost in doubts before, thinking I'm not doing enough after seeing a colleague post something that was above and beyond from what I was currently doing.
As Teddy Roosevelt said: "comparison is the thief of joy." The only teacher you should try to outdo is the one you were in the previous school year. And there is no right or wrong method for personal growth.
Don't dwell on what anyone else is doing. This is your time to prepare for the next school year, and only you can decide the best way to make that happen. Whether you choose to prioritize your self-care through setting aside "me time" each day, or participating in hours of PD, remember, you are not wrong.
Be YOUrself. Take time for YOU. Do what makes YOU happy. And don't give it a second thought!
---
About Kari Pitstick
Kari Pitstick is a 7th grade English Language Arts teacher and athletic coach in Illinois. She is the Digital Content Editor for the Teach Better Team. She graduated from Illinois State University in 2015 with a bachelor's in Middle Level Education, and American College of Education in 2018 with a master's in Curriculum & Instruction.
Kari has known she wanted to teach at the middle level since she was in middle school herself. One of her main missions is to provide a safe and friendly environment for students to explore their passions as learners and as people.