In this episode, Jennifer and Hans explore hope and optimism within the global pandemic.  Later, Hans shares one strategy to uncover the light within darkness.
'I feel like during tragedy is when we see the best in humanity.' @HansNAppel #AwardWinningCulture #podcast
Click To Tweet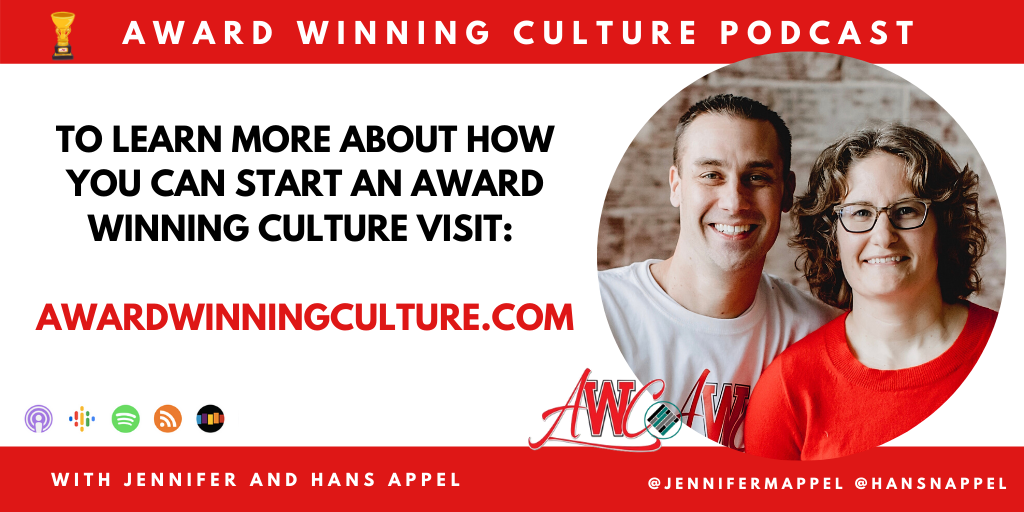 Listen on your favorite podcast platform!
More Episodes