In this episode, Jennifer and Hans share their thoughts on how one person can create cultural change.  Later, Hans riffs on how he'd change his own life.
'Every time we perform an action in a school, we're voting for that action to become the norm.' @jennifermappel #AwardWinningCulture #Podcast
Click To Tweet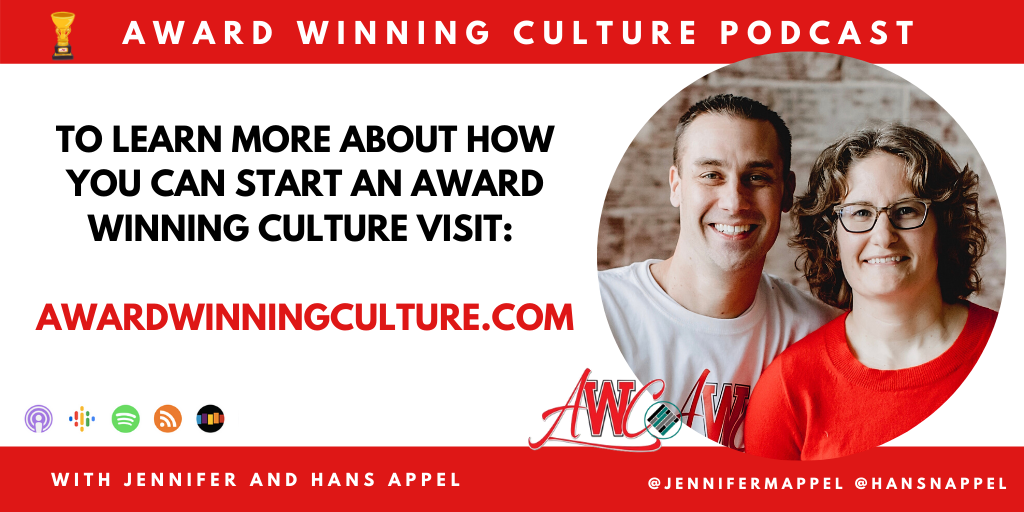 Listen on your favorite podcast platform!
More Episodes