Hans and Jennifer discuss the impact of some recent health changes and how they're falling back into Character, Excellence, and Community to work their way through the ups and downs of fighting Cancer. 
'I'm committed to projecting positivity, optimism, and friendliness to all the people around me.' @jennifermappel #AwardWinningCulture #InspireJOY
Click To Tweet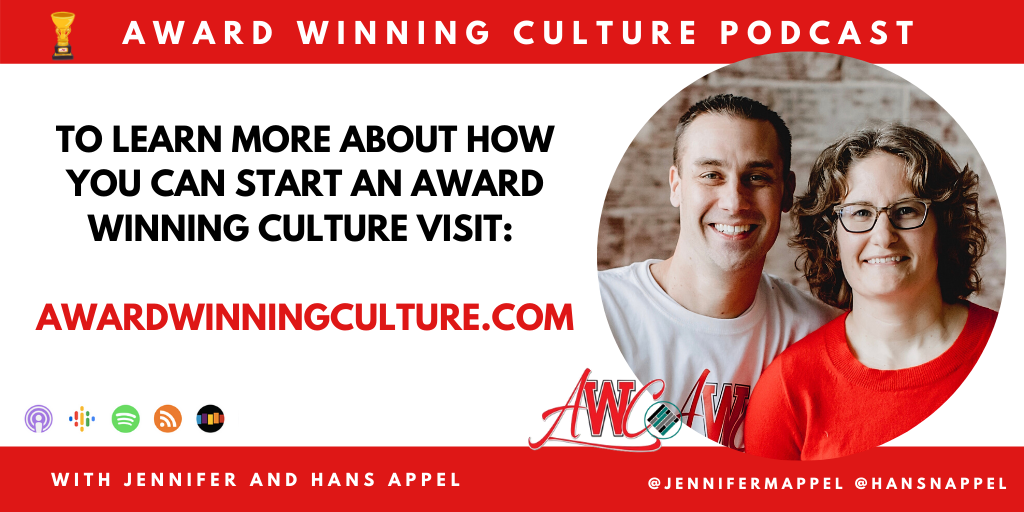 Listen on your favorite podcast platform!
More Episodes