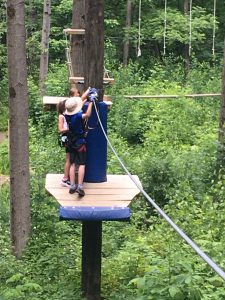 TL;DR:
Struggles are important because they are what make us stronger.
Servant leadership and growth go hand in hand—when we help and serve others, we grow too.
Servant Leadership and Growth
In order for our bodies to build muscle, muscle hypertrophy must occur.  When we work out, muscle hypertrophy occurs when the fibers of the muscles sustain damage or injury. The body repairs damaged fibers by fusing them, which increases the mass and size of the muscle.  Through struggle, our body grows bigger and stronger.  This same process occurs when we struggle personally and emotionally. Our struggle makes us stronger and helping others can really help our own personal struggle. 
Our struggle makes us stronger and helping others can really help our own personal struggle.
Click To Tweet
He Struggled
I witnessed this firsthand last week with my son.  We went to a high ropes course for his 9th birthday.  We wanted to challenge ourselves physically but his physical struggle and growth weren't what I observed and what impressed me.  There were 9 courses; 3 yellow (beginner), 3 green (intermediate), 2 blue (advanced), and 1 black (expert) at the park.  First, we started the day on a yellow course where my son overcame his initial fears on the course.  He struggled through the physicality and fear and made it through the whole course. 
Then he decided to move up to the green course, 10 feet higher and physically more difficult.  Three quarters of the way through the course, he ran into an obstacle he wasn't able to overcome.  I was crushed for him and I worried his day was ruined.  He needed to be helped off the course and I was concerned he wouldn't be willing to try again.
[scroll down to keep reading]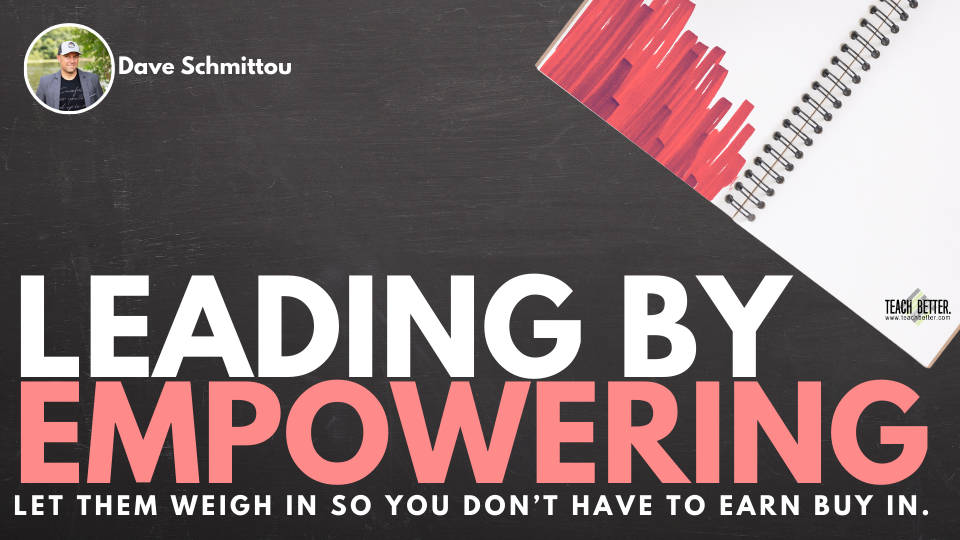 Servant Leadership and Growth: He Helped, He Served, and He Then He Grew 
But he was willing to try another yellow course and I was able to watch him grow.  We started the course behind two 8-year-old girls.  The 2 girls needed help with how to use the course and the equipment, and they needed help overcoming their fears.  The girls had the help of their parents and the workers.  Unfortunately they were on the ground so they were limited in the support they could offer.  Leo jumped right in! 
He started helping teach them how to use their equipment and how to go through each obstacle.  He reassured them, taught them, and provided them with the assistance they needed to be successful on the course.  Workers had helped him off a course less than 15 minutes before.  Now he looked and sounded like an expert helping 2 people who needed him.  He didn't show an ounce of fear or any need for help.  He looked like an expert who had been doing it for years.  
His struggle earlier in the day started his growth but he still had to overcome some fear and challenges.  His willingness to help and lead others allowed for his growth.  It wasn't about him, it was about them.  All he wanted to do was help people that needed it, and in helping them, he was able to grow.  He set an example we could all follow.  When we serve others, we allow ourselves to grow.         
---
About Raymond Porten
Raymond Porten is a husband to an AMAZING wife, 2 wonderful boys, a principal of an elementary school in northern Illinois, and a Golden Apple Scholar. He spends his free time traveling with his family, cooking with his boys, and he finds the time to co-host 2 podcasts. He's been in education for 20 years and has worked as a 5th grade teacher, middle school dean, 7th and 8th grade social studies teacher, middle school assistant principal and now as a principal. He believes in the importance of building relationships and of taking every opportunity to lead and make a difference in the world.