TL;DR:
Posts beyond the principal's account should involve all staff and students.

Involve all staff when creating posts for social media. Share curriculum information so stakeholders understand what is going on at school.

Coordinate with coaches and club sponsors to ensure all groups are being represented equally on social media.
Get students involved with sharing news on social media.
If your school or building principal has an active social media presence, content is often coordinated to blend a mix of curriculum, logistics, extra-curricular activities, and human interest stories. The school and the education leader work hard to gain a following and build social capital and social ties.
Social capital is networked resources that are produced by the interplay between human agency and social structure (Lin, 2002). Two categories of social capital exist including outcome orientated and investment orientated (Kwon, 2018). Further, social capital is defined as "the resource available to actors as a function of their location in the structure of social relations" (Kwon, 2002, p. 18). The premise of social capital is an "investment in social relations with expected returns in the marketplace" that impact outcomes (Lin, 2001).
The only voice coming out of the school's social media feed should not be just that of the district, school, or building principal. Varying the voice is key.
What is important to consider is that the only voice coming out of the school's social media feed should not be just that of the district, school, or building principal. Varying the voice is key.
Click To Tweet
Posts Beyond the Principal's Account: Coordinate with Other Staff Members
Staff members should feel empowered and safe to post content from their classrooms. Using a consistent #hashtag can unify staff members around a singular concept or vision statement for the school. And it can help users search for common topics. It is critical that teachers, counselors, support staff, and others post about curriculum-related issues.
We can not share enough about the curriculum with our parents and community members. The posts about teaching and learning need to increase so stakeholders have a better understanding of what actually occurs in school rather than their perception. So, to achieve this, take some time to review your feed to determine if curriculum, teaching, and learning are in the picture.
Posts Beyond the Principal's Account: Coordinate with Coaches and Sponsors
Extra-curricular activities in schools are widely supported and participated in. They are the lifeblood of a school and a source of pride for the community. A school district should coordinate with its coaches and sponsors to share both the trials and tribulations of their experiences. In addition, a school should take time to examine how proportional they are with their posts.
For example, does the band program have a larger presence than the chorus program? Does the basketball team dominate posts but the softball team is underrepresented? Are there only posts about winning programs or is there proportionality between the football team and the swim team?
Moreover, academic clubs such as Chess Club or Student Council should also share the digital space. Thus, if a district wants to broaden its reach to the community, working with club sponsors and coaches can help by tagging them in your posts and retweeting or sharing what they are posting as well. 
[scroll down to keep reading]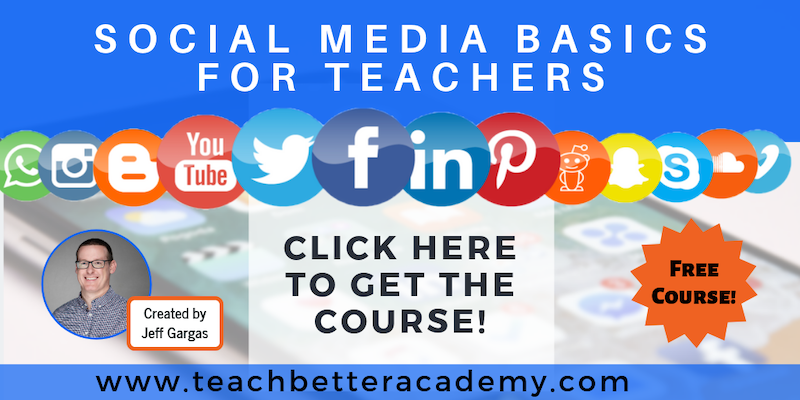 Posts Beyond the Principal's Account: Coordinate with Students
It's important to know who the student leaders are who run school-related accounts. Tagging these groups in your posts and working with them to help share a message is key. After all, the students are most likely to be connected to their device and may be the top users of social media in a school's ecosystem.
In addition, getting students to help share morning announcements via video or share important information directly from them can expand the reach to the stakeholders. It is critical that the school district supports and encourages student-to-student communication.
---
About Bryan Zwemke
Dr. Bryan Zwemke is a High School Principal in Illinois. He is an active member of multiple educational organizations, including being a guest blogger for the Teach Better Team, sharing his insight on supporting the entire ecosystem that exists in every school building. Bryan completed his qualitative research on building a school system's social capital through social media. Through his work in this area, Bryan continues to partner with districts to show schools the power of sharing their story through a strategic framework and empowering staff and students to share their voice.