TL;DR:
Unleash the most creative students ever by facilitating intrigue, designing solutions to real problems, and coaching and resourcing.
Transform or change your classroom or learning environment to facilitate intrigue.
Pay attention to current events and conversations had by students, and involve the community to start designing solutions to real problems.
Coaching and resourcing means being prepared with resources and lessons to give students to improve their learning experience.
Students are wired for creativity; when we utilize these strategies, we can unleash the most creative students ever.
I am certain to be way late to the party, but consider me asking for a friend: What is the point of Minecraft?
Through a first-person view, the player mines resources to craft a whole new world. That's it. No score, clock, or competitors.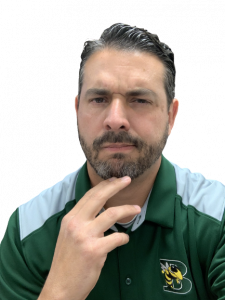 No levels to beat, or game to win. And no way to throw the game controller across the room while flossing as confetti explodes all around and ESPN Jock Jams push unhealthy decibel levels, because you have just become the ultimate Minecraft champion.
Instead, you mine and you craft. You mine and you craft. You gather resources and apply them with no clear victory to be achieved.
Except, if you have ever watched kids mine and craft, you know that the experience unlocks kids' creativities that you never knew were there. Swimming pools. Gardens. Dining rooms. Roller coasters. Towers. And more and more and more. I'm pretty sure some of them must have their own server with a Minecraft server hosting provider so they can control absolutely EVERYTHING within their worlds at home.
So much so, that it causes me to ask follow-up questions: Could it be that creativity was present all along? Could it be that Minecraft contains the code to release the creativity that kids naturally possess? In short, are kids wired with creativity? If so, what learner experiences can we mine and craft in order to unleash the most creative students ever?
Facilitate Intrigue to Develop the Most Creative Students Ever
I believe that most students come to school each day saying, "Fascinate me. Captivate me. Show me why it is good for me to devote most of my day to this." For educators, if this is the case, we should eagerly anticipate and embrace such opportunities every day. How? By intentionally designing learner experiences that tap into the natural curiosity tendencies of our students. Teachers that embrace this challenge, who respond with: "Just wait until you experience the learning planned for today. I'll show you!" These are the teachers, classes, and experiences students run toward.
Are kids wired with creativity? If so, what learner experiences can we mine and craft in order to unleash the most creative students ever?
Click To Tweet
Therefore, how can we mine intrigue to craft irresistible learner experiences for students?
First, ensure that students walk into an experience that is already occurring.
Intrigue levels are typically high when we feel as if what we are about to participate in is already happening. This could be as extravagant as transforming a classroom into a hospital or restaurant or courtroom. It could also be as simple as playing music, appealing to the sense of smell, or having a design challenge ready for students as they enter the learning environment. I imagine students running into your learner experience in order to determine just what in the world the teacher is going to do today!
Second, launch learner experiences with questions that force students to take a side or argue a point.
In other words, "Here's the scenario. What side are you on and why? What are you going to do about this? And what do you think about the way this person, people, or group handled the situation?" By inviting students into a situation, intrigue develops as they forget they are participating in a class. Instead, they take on the character roles of the people in the scenarios.
Educators can deepen this reality by reorienting learners with questions such as: "Why do you think we are investigating this scenario? Why do you think I forced you to choose a side and defend your choice? How do you feel about the lesson so far, and where do you think we are headed?"
Maybe, at this point, you offer students voice and choice as to where to proceed next. Regardless, they should be charged up with intrigue and buy-in while eagerly anticipating whatever is coming next.
Third, in order to facilitate intrigue in a learner experience, change the meeting location for class.

If the class comes together in a location that is unusual, intrigue is a natural result. Why? Because you are going to get a myriad of questions that all begin with: "Why are we having class here?" Whether you are outside, in the hallway, in the cafeteria, in the gym, or in an online learning environment, if the location is atypical, intrigue will result.
Intentionally leverage that to your advantage, and take students on a learning journey they will never forget. Consistent intrigue builds anticipation that becomes excitement, and excitement is fuel for learning.
Design Solutions to Real Problems to Unleash the Most Creative Students Ever
There are enough unmet needs in our schools, communities, country, and world for our students to make a positive difference. The content you are teaching can become a connection point between neighbors' problems and the creative solutions of our students.
Therefore, how can we mine real problems to craft opportunities to create solutions for students?
First, pay attention to conversations around campus.
Has a colleague uncovered a situation where a positive difference is needed? Is there a renovation need in the school building? Could we come together to beautify the playground or start a community garden? There are a myriad of ways to apply content throughout the school building and campus if we collaboratively look through the lens of problems and solutions to release creativity in our students.
Second, pay attention to local businesses and service-organizations that may be at work improving life in the community.
When my son was in 4th grade, he and a few friends galvanized their teacher, classmates, and classmates' parents to partner with a local service organization for "Neighborhood Fun Day: Kids Helping Kids Through the Power of Friendship." The students creatively applied the state standards they were learning to plan, promote, and pull-off an amazing event at a local park that included face painting, games, a lemonade stand, food, and friends.
My son and his school friends were presented with a problem. There were kids in their city who did not have the same opportunities they did, and "Neighborhood Fun Day" was how they chose to make an impact. I am thankful for his teacher's willingness to engage students in problem-solving and empower them down whatever pathway their creativity would take them. Now, my son is well into his 8th grade school year, and he still talks about the positive difference he and his friends made 4 years ago.
Third, pay attention to culture, technology, politics, and other pertinent current events.

When presented with an appropriate problem in any of the aforementioned areas, what possible solutions will students dream up? Will they start a podcast, YouTube channel, or blog? Will they design a video game, robot, or website? Or will they write a comic book, start a business, or launch an app? Who knows?
However, teaching them how to curate the world around them with appropriate analyzation, strategy, and problem-solving while also taking actionable steps to make a positive impact will be deeper learning and skill-development they will remember forever.
Plus, they may not need to remember anything, because the creativity that results from the problems you present may not just result in an assignment for school, but instead, an ongoing alteration to their life right now. With problems to be solved all around, let us be quick to invite our students into solution design to develop their creativity and make our world a better place.
Coach and Resource When Needed to Unleash the Most Creative Students Ever
For the educator, this is a journey of relinquishing control. Basically, if you want to control your classroom, give control away to your students. When you design a learner experience that relies on their application of content through intrigue and the solving of real problems, students will begin to drive and even demand to learn.
Now, you have captive creators ready for more of what you can give: coaching and resourcing.
First, in the design phase of the learner experience, anticipate the resources that will be needed.
You can accomplish this through student data analysis and asking other educators for feedback on lesson design. And, depending on what you are attempting to accomplish, utilize resources that are already available. Furthermore, as the learning experience launches, opportunities will arise for the teacher and students to create and curate resources along the way.
Second, strategically support students through pre-planned and impromptu teacher-led and student-led workshops throughout the learning experience.
Through formative assessments, academic conversations, and student feedback, you will know exactly what your students need, and if you don't, keep asking them. Workshops can be based on standards, applications, idea-generation, critique, or just about anything. Fluidly moving in and out of these purposeful small groups will empower students to take the necessary next-steps in their creativity.
[scroll down to keep reading]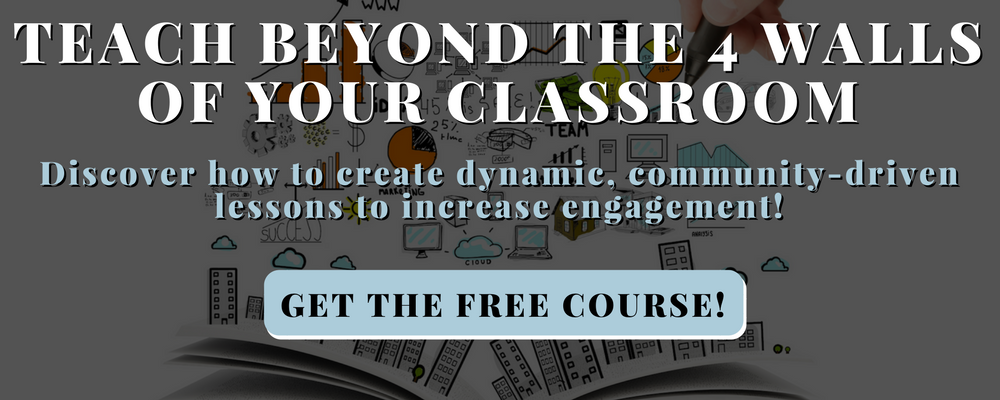 Third, teach students how to resource themselves to solve micro-problems on their way to solving macro-problems.
In prior times, we might have referred to this as research; however, today this has evolved into team-building, researching, and collaborating. Each of these skills is needed in today's workplaces and schools. As a result, let's nurture their development within our learner experiences. That way, students can grow to be confident and competent in their own creativity, because a lack in these skill areas is not holding them back. In other words, if we can teach students how to access the resources already available to them and create anything additional that they need, in the end, they will be ready to face any challenge that comes their way throughout the learning experience.
Students are wired for creativity.
As educators, we must design opportunities for them to practice. By mining through the facilitation of intrigue, collaborative design of solutions to real problems, and coaching and resourcing along the way, we can craft learner experiences that consistently unleash the creativity in our students. As a result, they will run to our classes, make a meaningful difference, and have loads of fun along the way.
---
About Chris Chappotin
My name is Chris Chappotin, and I am Assistant Superintendent of Curriculum and Instruction for Boyd ISD in Boyd, TX. Formerly, I was Principal at STEAM Middle School, Academic Associate Principal at Burleson Centennial High School, and Academic Associate Principal at STEAM Middle School all for Burleson ISD in Burleson, TX. I am married to @HeidiChappotin, and we live in Boyd with our children, 2 dogs, and 1 cat.
I'm passionate about developing empowerment cultures, innovative instructional design and implementation, and accomplishing both in the context of meaningful relationships. I have a bachelor's degree in psychology from Abilene Christian, a master's degree in educational leadership from UT Arlington, and 11 years of experience at the elementary, middle, and high school levels.
Enneagram calls me a ""3w2,"" and High 5 Strengths Test says I naturally have the following strengths: Coach, Brainstormer, Storyteller, Catalyst, and Optimist. Ultimately, I am about creating empowering learning, embracing productive struggles, and entering into the lives of administrators, teachers, and students with a group of problem-solving, humble, and trusted colleagues committed to giving the gift of a quality education.