TL;DR:
Reflection informs our thinking and supports continuous growth.
Reflect on your priorities, core values, personal and professional goals, and determine your next steps.
Tools for reflection include journaling, meditating, walking/hiking, art, sticky notes, exercise, blogging, and more.
Fifteen weekly reflection questions for educators are shared.
When teachers and students transitioned to remote learning, social distancing, and working from home, it may have seemed like the world came to a screeching halt.  The pandemic slowed retail, restaurants, schools, and other programs. 
However, life accelerated, new decisions were made at a rapid pace, we reacted to the daily news, and modifying student assignments became a daily ritual.  "A 'go mentality' will only take us so far, so fast. To truly unlock our potential and realize the possibilities, it's essential that we nurture a 'grow mentality' as well" (Caimi, 2021).
What are your priorities and goals? Are you closer to your goals for your students than you were five weeks ago? Who do you choose to be in this moment, when the pandemic continues to disrupt our lives?
Click To Tweet
Why Should Educators Pause and Reflect?
There are several benefits to reflection, including mindfulness, situational awareness, growth, problem-solving, and celebration.  During the pandemic, educators became focused on supporting students in classrooms and through delivering synchronous and asynchronous lessons. 
Several school districts provided meals, devices, academic interventions, summer programs, and evening classes.  While the needs of the whole child have always been the priority for educators, the pandemic highlighted additional needs related to equity, poverty, connectivity, hunger, grading practices, and opportunity to learn.  
"Self-knowledge involves what and how you are thinking, even unconsciously.  Many people are not used to engaging in the 'self-talk' that is necessary for hearing their inner voice" (Costa and Kallick, 2000, p. 60).  This article provides strategies and weekly reflection questions.  Reflection can provide fuel for educators when they feel like the tank is empty.
What is the Purpose of Reflection?
The reason educators should reflect is that it informs our thinking.  Reflection can support continuous growth, while a 'go mentality' can lead to frustration and burnout.  Educators may wonder when they will have time for reflection. 
Most educators have worked late nights, created online lessons and videos on the weekends, and have read children's books to their class in the evening.  The pandemic has shown that teachers and administrators will sacrifice their own health and personal time to meet the needs of each learner.  Educators should block time in their schedule for exercise, favorite hobbies, rest, and reflection.  "Experience teaches nothing, but evaluated experience teaches everything" (Maxwell, 2008, p. 155).  
5 Reasons For Reflection
Evaluate your priorities.

Evaluate your core values.

Assess your calendar vs. your goals.

Measure personal and professional growth.

Determine next steps.
Tools for Reflection
Journaling
Meditation
Walking/hiking
Art
Sticky notes
Exercise
Gratitude journal
Focused thinking
Blogging
Goal setting
Voxer
Padlet
Reflection app
Weekly Reflection Questions for Educators
How did I add value to others this week?

What were the highlights from this week?

Did my calendar reflect my priorities and goals?

Which hurdles need to be addressed or cleared in order for future success?

What was the most challenging part of the week?

What questions do I have based on this week's reflection?

How can I show grace and empathy to students and co-workers?

What is one new thing I learned this week?

What is the one activity that I am looking forward to?

If I could name my three greatest strengths as an educator, what would I list?  How can I utilize my strengths to support students?

What is one goal that I am chasing?

What is one song, poem, verse, or quote that gives me strength?

Who were my favorite teachers and what characteristics did they display that I would like to add to my toolkit?

What is the low-hanging fruit in my life?

What does a successful week look like, if I focus on next week?
[scroll down to keep reading]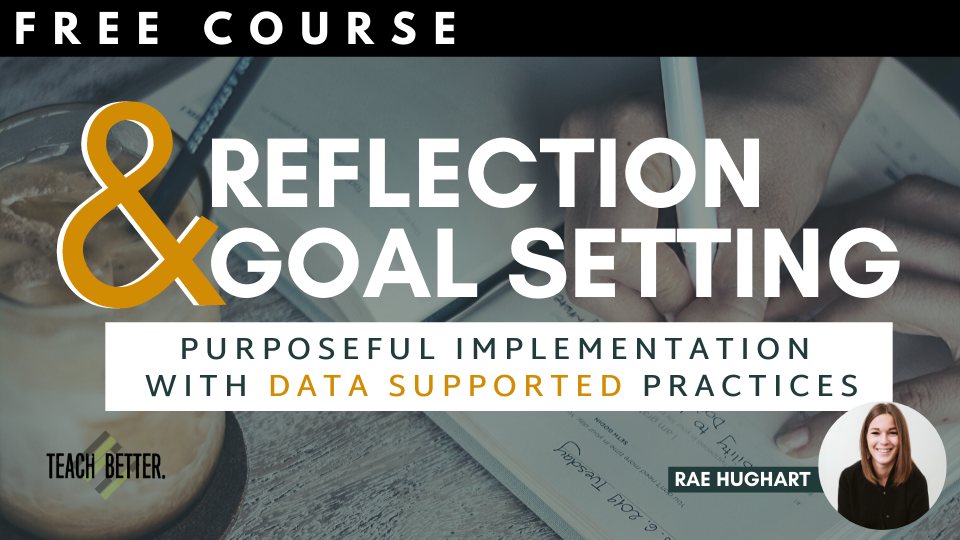 The Art of Reflection: This week's decisions and actions will become your legacy.
What are your priorities and goals?  Are you closer to your goals for your students than you were five weeks ago?  Who do you choose to be in this moment, when the pandemic continues to disrupt our lives? 
"Every crisis evolves over an arc of time, through stages of 'what was,' 'what is,' & 'what will be.' The present, 'what is,' gets most of the attention because it's immediate and urgent. Take time to reflect on 'what was' that you want to preserve" (McNulty, 2020).  Self-reflection is an important way to reconnect with our purpose, values, and goals.
References
Caimi, L. (2021). The power of reflection and self-assessment. Retrieved on February 19, 2021 from https://www.forbes.com/sites/servicenow/2021/01/28/the-power-of-reflection-and-self-assessment/?sh=1885effd6eb5. 
Costa, A.L., & Kallick, B. (2000). Getting into the habit of reflection. Educational Leadership, 57(7), 60-62.
Maxwell. J. (2008). Leadership gold: Lessons I've learned from a lifetime of leading. Thomas Nelson.
McNulty, E.J. (2020). Leading through the duration of the COVID-19 emergency. Retrieved on February 19, 2021 from https://www.strategy-business.com/blog/Leading-through-the-duration-of-the-COVID-19-emergency?gko=12a4f.
---
About Steven Weber
Dr. Steven Weber is the Associate Superintendent for Teaching and Learning with Fayetteville Public Schools (AR). His areas of research include curriculum design, formative assessment, professional learning, and school leadership.