TL;DR:
A school's culture impacts its climate.
Demonstrate pride in your school.
Focus on relationships and modeling positive behavior for students and other staff members.
Culture Impacts Climate
The terms "culture" and "climate" are used interchangeably. But if you are in education, you know that these terms are more than just words. They are values that affect students, staff, and stakeholders in public education. While they are often thought of as the same, a school's culture directly impacts the climate within the school.
The culture of a school is based on the environment as a whole. It's the behaviors within the four walls in how the school operates. A school's climate are the relationships within the school. It affects the attendance rate, the behaviors within the classroom, and even the success of the students.
The main difference between school culture and school climate is that the culture is the values and beliefs behind the school; it is the mission statement. A school's climate reflects directly on the students and their relationships with the teachers and staff. Realistically, the climate can change both in positive and negative directions.
Trust and respect are two key elements in building a positive climate and culture.
Click To Tweet
Changes in Climate and Culture
Thinking back to different school cultures, I have spoken to many educators and they state that when they were hired, their school had a positive environment. However, with a change in administration, the climate and culture began to shift. Staff no longer purchased spirit wear, attendance at special events declined, and teachers were no longer staying after school. 
With the continuation of poor climate and culture within a district, the thought of leaving the teaching profession increases at an alarming rate. The most common reason educators leave is the lack of respect and support. 
Have Pride
One way we can contribute to a positive culture is by having school pride. When we have pride in our school, we show it by wearing alumni gear, attending games, and even having a friendly competition during football or basketball season. We continue to share our pride through social media to promote a positive culture. Students and staff will often show pride in their own school by wearing school colors, attending school events, and even promoting school ideas outside of the district. As students have pride within their school, they have a sense of ownership.  
Focus on Relationships
Relationships are an important part of a school's climate and culture. I cannot stress enough how important relationships are between students, staff, and administrators. Because teachers are on the frontlines, they are the ones who connect directly with students. Teachers who are unhappy because of the school's climate often—unintentionally—spread it to their students. Similarly, students who see staff working together experience a positive climate.
As with most relationships, it starts at the top. For a school to have that positive climate and culture, teachers need to feel part of the team. They must feel validated and respected by their colleagues. By creating this type of environment, it becomes a better place to learn. In other words, students and staff want to feel emotionally safe. 
On the other hand, harmful relationships will create a toxic environment for the students and staff. Staff who wish or choose not to collaborate with each other become part of the toxic culture. Toxic relationships are not just between teachers. It can also come from administrators who build a wall between themselves and their staff. Trust and support are needed in teaching whether it's working with parents, students, or colleagues. Distrust causes barriers and when it becomes too much and teachers feel the need to leave the profession. 
[scroll down to keep reading]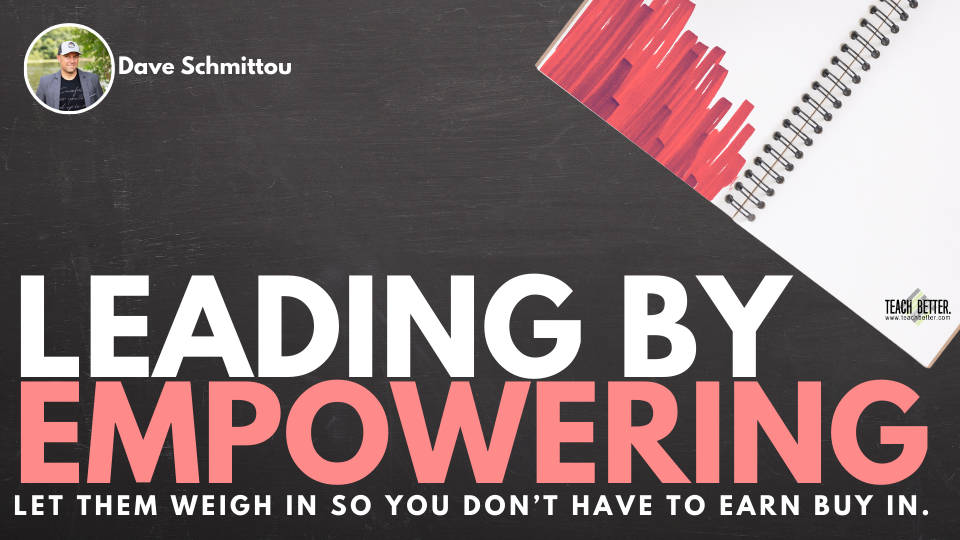 Let's Take Action
So, let's be real. How can a toxic school change? Change has to start at the top. While it can be easy to display the mission statement of the district, it is more meaningful to show it through actions. The administration needs to be the ones to show staff and students they are respected instead of just an employee. But, as I said above, it cannot simply be words; it has to be action.
It's imperative that students need to have a relationship in order to feel safe not only in the classroom but in the school. They need to believe in the safety within their school. Trust and respect are two key elements in building a positive climate and culture.
---
About Kristen Koppers
Kristen is an educator, Edumatch author, blogger, and presenter. She teaches ELA in secondary education as well as an adjunct professor at a local junior college. Kristen has been teaching for twenty years and has a Master of Arts in English (M.A.) and a Master of Education in Administration (MA. Ed.). She certified as a National Board Certified Teacher in 2009 and completed her recertification in 2019.
Kristen is the author of Differentiated Instruction in the Teaching Profession (2019) #DITeaching and The Perfect Puppy (2020) #ThePerfectPuppyEdu. Find out more information about Kristen at: www.kristenkoppers.wix.com/koppers.