TL;DR
Schedule cleaning tasks and errands during the week so you can have the full weekend for fun.
Every weekend, include 1) something social, 2) something physical, and 3) something spiritual into your schedule.
Reflect and tweak your plan as needed.
Engaging in self care and having a fun weekend benefits your students too!
We Are Busy!
This season is one of the busiest of my life. From setting a new personal record on my number of side gigs to teaching in person for the first time in 18 months and moving into a new apartment, this year has me both over the top excited and craving an intentional schedule of rest. Somehow, I feel you can relate. In this blog post, I'll detail how to design the perfect weekend!
Work Hard to Play Hard
First of all, the perfect weekend doesn't just happen; it has to be planned ahead of time. One of my favorite podcasts is Before Breakfast by Laura Vanderkam which offers productivity tips in brief episodes that will conclude before you even finish your makeup (or a similar speedy task)!
In the episode Don't Grocery Shop on Weekends, Laura provides practical advice on getting your cleaning tasks and errands done during the week so the weekend is fully yours to embrace. In order to do this, brainstorm the tasks you do weekly and schedule them after work to get them done when you're still in work mode. This is what it looks like for me:
Monday
Tuesday
Wednesday
Thursday
Looking at this list, you'll notice that on Mondays, I dust and vacuum which will soon be made much easier by my housewarming gift to myself and the newest addition to our little family—a robot vacuum (Name TBD). On Tuesdays, I clean the windows and mirrors as well as tackle the bathroom. Wednesdays consist of sitting down to plan meals, developing a grocery list, and deciding on my goals. I am a HUGE fan of The 12 Week Year. Going to the grocery store on Thursdays not only helps free up the weekend, but also lends itself to faster trips as the store is less busy. On Thursdays, I also look ahead to the next week's schedule and plan. I plan workouts and schedule in fun!
Brainstorm the tasks you do weekly and schedule them after work to get them done when you're still in work mode.
Click To Tweet
Formula for the Perfect Weekend
Secondly, let's focus on the weekend itself. Have you ever ended an amazing weekend and stopped to consider what exactly made it so great? Laura Vanderkam looked into research on activities that made people happiest and designed a formula for the perfect weekend. Her formula includes:
Social Event
Physical Exercise
Spiritual Connection
Take a moment to look at this list and see if your favorite weekends included these three elements. Did you go to brunch, host a game night, or do something else social? How did you get your body moving and heart pumping? Did you connect in some way to your experience of awe, whatever that may look like for you?
[scroll down to keep reading]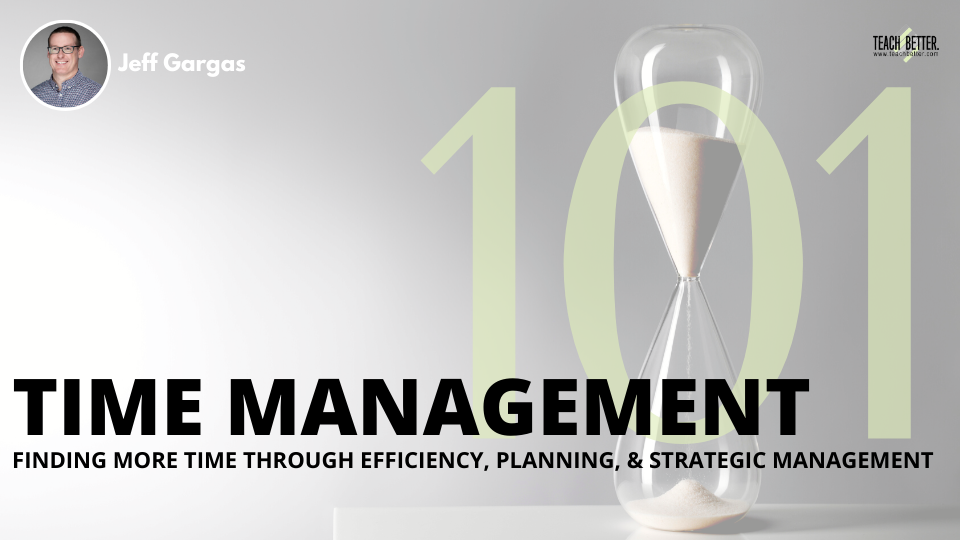 Personalize Your Weekend
How can you personalize this formula? As an introvert, one social event over the weekend is perfect for me and weekends that include more than that may need to be balanced out the next weekend by having more solo time and recharging my introvert battery.
Ideally, physical activity should be sprinkled in throughout my week so I've actually changed the second ingredient in this formula to "something outside." Hiking or do something in nature fills up my soul and is something I crave. Finally, while I do attend church on a regular basis, I also enjoy a good weekend yoga class so it's important to remember that the spiritual umbrella is large and all encompassing.
Try It Out!
In my experience, I perform better when I take care of myself and thus, having fun weekends is actually good for my students too! I'd love to hear if you try these tips and how they work for you. Happy weekending!
---
About Karen Evans
Karen is a 6th grade special education teacher in Muskegon, Michigan. She holds a Bachelor's Degree in Special Education, a Master's in Measurement and Evaluation, and is studying Educational Leadership with an emphasis on Special Education Administration at Grand Valley State University. Her goal in the classroom is to use trauma-informed practices to make all students feel seen, heard, and loved as she equips them to see their own strengths, set and take ownership of learning goals, and achieve excellence. In her free time, Karen enjoys practicing yoga, hiking, playing board games, and spending time with family and friends. She is also very involved in the book community reading, posting video reviews, and blogging about books before publication, meeting authors, and serving as secretary of her local library's board.