TL;DR:
Introductions are important when subbing.
Clearly introduce yourself to students right away and start to show your investment.
Form relationships with others in the building by introducing yourself to them, as well.
Substitute Teacher: Let Them Know You
I walked into a classroom and began to get prepared for the day. Students began to enter and then one student said what I am sure many were wondering: "Who the **** are you?"
His classmates gasped and then looked at me, wondering what I was going to do.
They had never met me before, and this was going to be a defining moment for our relationship from this moment on.
Brian Mendler often advises that we respond to what students are saying and not how they say it. This was one of those moments. I could have responded to the inappropriate language, but I set it aside for the moment and simply answered the question that was being asked:
My name is Mr. Valencic, and I am the substitute teacher today. I am not sure where your regular teacher is. She may be home, or maybe she just went on a vacation to Hawaii. Either way, I am here today! Again, my name is Mr. Valencic. I am a certified teacher who has been hired by the school district to teach when your regular teachers are gone.
I will try to learn all of your names as quickly as possible, but I ask that you remember that there is just one of me and twenty-four of you. It will be a lot easier for twenty-four students to learn my name, Mr. Valencic, than it will be for me to learn all twenty-four of your names. If you aren't confident in saying "Mr. Valencic," you may call me "Mr. V" or "Sir." You may not call me "Hey You," "Mr. Teacher Dude," or "Albert Einstein."
Before we get started, do you have any questions about me that you would like to know?
The why behind the introduction
In this brief introduction, which I said to every class I saw for three years, students heard my name pronounced three times as well as alternative forms of address that I would accept. They also learned my role and that I was willing to let them ask questions about me. (If I had been in the class before, I gave a modified version of this, but I still introduced myself every  time.)
It is often said that people don't care what you know until they know that you care. I firmly believe that one of the first steps in showing someone that you care is letting them know who you are.
Click To Tweet
This introduction usually took five minutes at the start of the day/period, but it was absolutely worth it! It is often said that people don't care what you know until they know that you care. I firmly believe that one of the first steps in showing someone that you care is letting them know who you are. While I certainly encountered challenging classrooms and students even after doing this, I definitely found that the majority of students responded positively to knowing me. It also helped when I returned to a building, and they would see me and greet me by name. For these students, I was just another teacher who worked in their building from time to time.
Tips for Teachers
I know that teachers do not always have the luxury of introducing substitute teachers in advance, but when possible, it is great to invite the substitute to visit your class the day before so that students can see you both together. If you can't do this, leave a note for students reminding them of your expectations for them and your trust in the substitute teacher who will be there for you for the day.
Tips for Administrators
Just as we want substitute teachers to introduce themselves to the class, take a few minutes to introduce yourself to the substitute before class starts. Then, make a point of coming into the classroom to let the students see that you know that they know that there is a substitute and that guest teacher has your support.
[scroll down to keep reading]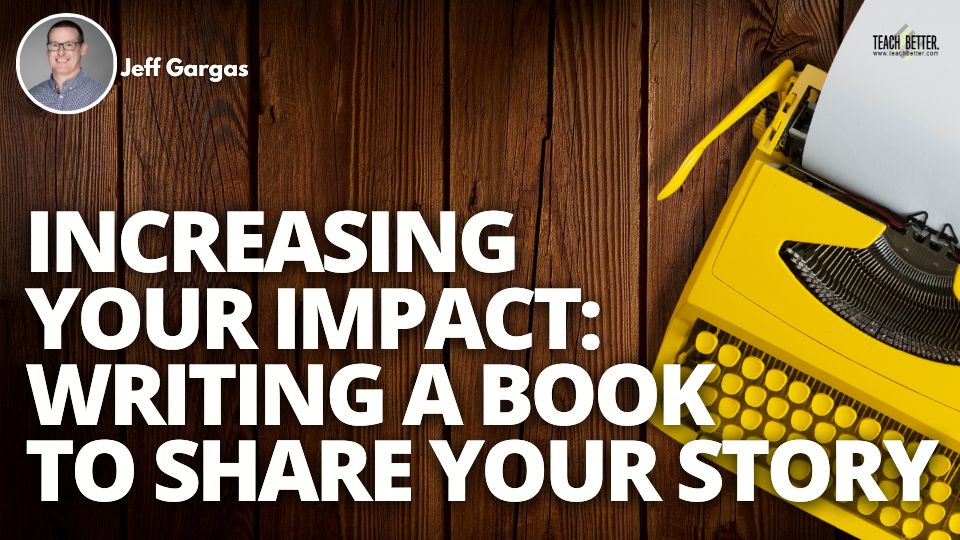 Tips for Substitutes
Don't just introduce yourself to the students. Introduce yourself to the office staff, the custodians, and the teachers in your hallway, wing, or pod. Show that you care about them by asking about their expectations of you. How do they want you to communicate your needs during the day? Ask how they can help you, too!
Oh, and that student who greeted me with a four-letter word? I took him aside shortly after and said, "Hey, I know that you were surprised to see me, but there are expectations for appropriate language that need to be followed. How could you have handled that better?" He paused and said, "Hi, I'm [name]. I haven't met you before; who are you?" I offered my hand and said, "Hi, I'm Mr. Valencic. I am your substitute teacher today. I'm glad to meet you." He turned out to be one of the best students I taught in that building over the years!

---
About Alex T. Valencic
Alex Valencic is an educator, former small business owner, Boy Scout, volunteer drug prevention specialist, unrepentant bibliophile, and a geek of all things. He worked as a substitute teacher for three years before achieving his lifelong dream of teaching fourth grade, which he did for seven years in Urbana, Illinois, before accepting his current position as the Curriculum Coordinator for 21st Century Teaching and Learning in Freeport, Illinois, where he not only supports innovative educational practices in the classroom but also oversees social studies, science, and nearly all of the elective courses in the district.