TL;DR:
Spring is a great time to think about ways to refresh your classroom.
Consider using Google Forms to help with grading.
Google Sites can be used to create a testing hub.
Flipgrid is a great way to see what students know.
Danae joined Rae on the Daily Drop In to talk about tech resources to refresh your teaching.
The start of spring brings hope for newness, growth, and a refresh. There's a sense of magic in the air as the warm weather arrives and flowers and trees begin to bloom. The outside transformation from winter to spring inspires innovation inside our classrooms. Spring brings forth trust in the magic of new beginnings. We begin to believe that anything is possible, calling for fresh ideas that build on existing best practices. As we enter this season of renewal, I will offer ideas to refresh some well-known edtech tools to use in your classroom and school community.
Educational Technology: Google Forms
Google Forms allows the creation of surveys and quizzes to gather information. Working with Google Forms as a quiz is the go-to for a lot of teachers because it helps save time and energy when grading assessments. With this edtech refresh, remix Google Forms for remediation. By using the "Answer Feedback" feature, provide remediation resources or links to extension activities based on the student's answer. Utilize the "Branching" feature to break up the Google Form into sections. Based on student answers, the form will take them to another section where a video tutorial of you teaching the concept is housed. With this use of Google Forms, you are provided with so much data as a teacher. Now, this information can drive your instruction and help to really see where students need the most help. 
If the objective for the assessment is to see what the student knows, have them record a Flipgrid video.
Click To Tweet
Educational Technology: Google Sites
Google Sites is a tool to build web pages, but did you realize it can do so much more? To give an edtech refresh to Google Sites, create an information hub to house pertinent information. This refresh is great for Testing Coordinators (TCs). TCs can create a testing hub so all information needed for the testing season can be referenced at any time. The testing hub is easily updated, giving real-time and accurate information. Another use for an information hub is to create the school handbook. Instead of a lengthy book-like document, create an easy-to-navigate site. Add live links to pertinent sites, such as Frontline to enter absences. Think about how easy this site would be for teachers new to the building. With this Google Site refresh, all the information you need is right in the hub! 
[scroll down to keep reading]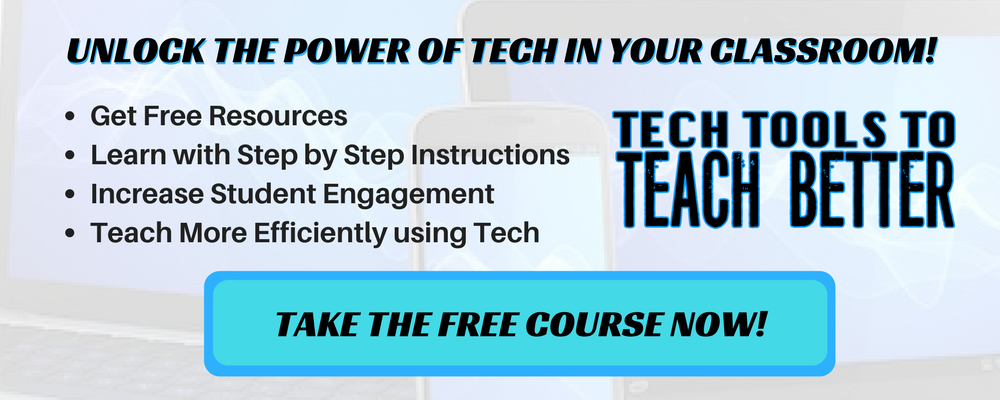 Educational Technology: Flipgrid
For the last edtech refresh tool, let's go to a fan favorite, Flipgrid! Flipgrid is a free video discussion app that provides a safe, accessible space where students of all ages, abilities, and backgrounds can explore new ideas, connect with others, get creative, and contribute to meaningful discussions. To refresh Flipgrid, use it as an assessment tool. Some students are not good test-takers. They know the material but may have testing anxieties. What would it look like if students could "talk" through a concept, tell you about the historical figure from the chapter, or tell you the difference between verbs and nouns? Assessments through Flipgrid would allow you to create a prompt that the student could answer with a video or their voice. What a game-changer this could be for a student who struggles with formal assessments.
Through these refreshes, I hope that you were able to see the possibilities of some of these familiar edtech tools. What are some familiar edtech tools that you refresh?  
---
About Danae Acker
Danae is an educator, instructional designer, innovator, and business professional. She is a relationship builder, which helps reach learners and clients in a personalized way. She uses a learner-centered teaching style because when the learner is the focus of what you're doing, it creates engaged learning and increased retention. Being an innovator and "no box" thinker, she constantly searches for ways to become a better educator. As a self-starter she works hard to perfect her craft by reading, finding her own professional development opportunities, and seeking assistance from her mentors to guide her educational journey.