TL;DR:
Schools can keep students engaged without the use of technology by using hands-on approaches.
Giving students choice and voice in their learning are two simple ways to increase engagement.
Makerspaces allow students to innovate and be creative!
Engagement without Technology: Foster Creativity and Student Choice
During an era of YouTube, Netflix, and Google, can we capture the attention of our students without it?  That is the question some of us have been struggling with lately. With some schools exclusively online and some without the technology to make this happen, how do we provide quality education to our students without all of the gadgets?
Simple: we foster creativity and student choice!  I have seen schools use the most creative approaches to getting materials and information to families without the use of technology.  
Sometimes we need to step back and think about how we can foster this passion for learning for students without relying on technology.
Click To Tweet
First, my own Enterprise Middle School Science Department is putting together science kits for each week of virtual teaching.  Students get the opportunity to still experience hands-on science experiments with these amazing science kits.  
In addition, in my own community, I am seeing buses driving around to neighborhoods, delivering meals, and supplying instructional kits to students weekly.  Students can explore and learn through means that are not reliant on technology.  Thus, we can foster this joy of exploration even from a distance.  
[scroll down to keep reading]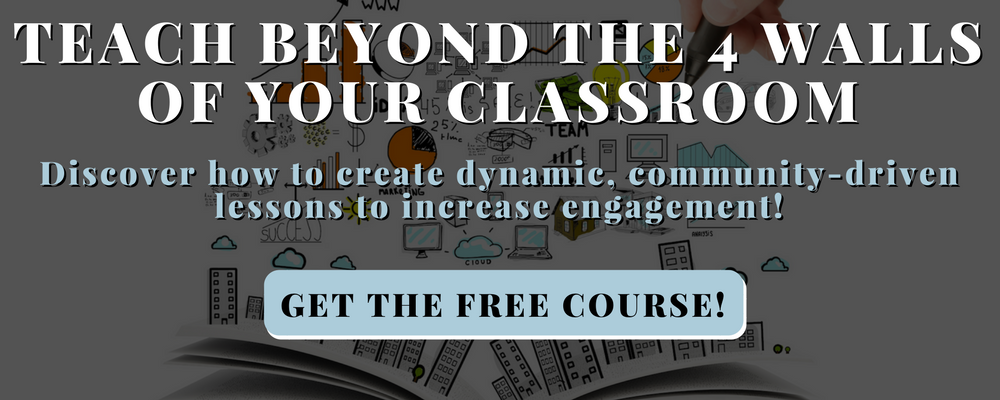 Engagement without Technology: Makerspaces
Last year, I took over an old computer lab in my building that was not being used. I used the room to create a Makerspace.  This is such an amazing way to have students engaged in learning that doesn't involve technology.  I have never seen a group of middle schoolers so excited about glue guns!  Students are able to express their learning using anything in the room to create.  In the room, I have all sorts of hands-on materials, including recycled cardboard, packing materials, old paint, math manipulatives that are outdated, scraps of bulletin board materials, crayons, markers, glue guns, homemade playdough, etc.  As a result, students LOVE this room. They are able to make a mess and honestly just be a kid.  
If you want to learn more about creating a Makerspace in your classroom or school, check out Jacie Maslyk's book Steam Makers:  Fostering Creativity and Innovation in the Elementary Classroom.
Sometimes we need to step back and think about how we can foster this passion for learning for students without relying on technology.  We need to have options and opportunities for student choice and voice within our education system, even if it is virtual.
Award Winning Culture intentionally builds in student choice as a means toward learner agency.
---
About Jennifer Appel
Jennifer Appel is an educator, coach, speaker, and writer who wants to create an environment where all students are able to learn and become passionate about serving others. She is the author of, Award Winning Dog. Additionally, she's the Chief Heart Officer for the Teach Better Team, co-host of the Award Winning Culture podcast, and the Co-Creator of Award Winning Culture.
Jennifer is also a member of the Teach Better Speakers Network.