In This Post:
5 non-negotiables of a teacher.
The value in building memories and bonds with your students.
Specific examples of ways to encourage learning and build relationships.
The inclusion of families.
As a teacher, I have five teaching non-negotiables.  Those are the five things I have pretty much kept sacred for the seventeen years I've been a teacher.
These include:
active learning
create memories and build bonds
no time for downtime
classroom management
expect the unexpected
The second item is one of the most vital to my practice as a teacher.
The Value in Creating Memories
Ever since third grade, I knew I wanted to be a teacher.  I had the best third-grade teacher one can imagine.  Her class wasn't only fun; it was captivating.  Everything we did in her class was an experience.
Almost 30 years later, I can still put myself back into my third-grade classroom.  She was a dynamic storyteller.  I remember her reading Mr. Popper's Penguins to the class as if it were yesterday.
What I remember most are the connections she made with each of her students.  She went out of her way to connect with us both in and outside of the classroom. I loved when she would attend sports games and music recitals.  She even came to my birthday party.
I think teachers must take the time to get to know their students outside the walls of the classroom. Not only does this help build relationships, but without a doubt, it allows students to develop better as learners when at school.
I've been asked time and time again how I get kids who were struggling in previous grades to flourish in my class. While there is no one answer, I think one of the main ingredients is the strong bonds I try to build with my students.
Challenging Students to Leave the Comfort Zone
I genuinely believe that the majority of my students like me. When students enjoy you, trust you, and, most importantly, respect you, the academics fall into place.
When students enjoy you, trust you, and, most importantly, respect you, the academics fall into place.
Click To Tweet
I hate to surprise anyone, but kids are perceptive. While at the moment they may enjoy a teacher who shows movies, gives extra recess, or allows them to have free time, there's no relationship-building in those activities.
Twenty years later, no one looks back and says the teacher who sat at their desk and showed a movie or allowed them to have recess all day made a difference in their lives.
Kids are going to recall that the teachers who made a difference were the ones who pushed them outside of their comfort zone. The ones who took the time to make memories and build bonds with them. It's the little things that make the biggest difference.
Taking Learning to the Movies
One thing that I used to do is take my class to the movies. Back in the day, I would read my class a novel that I knew was coming out as a motion picture.
For many years, I've read and taken my class to see Bridge To Terabithia, Nim's Island, Holes, The Lion, The Witch, and the Wardrobe, Mr. Popper's Penguins, and, most recently, Wonder.
The next day, we would get into great conversations about which was better, the book or the movie. The kids would almost always say the book!
Taking Learning to Lunch
About eight or nine years ago, during a math lesson on how to calculate tax and tip, we went off on a tangent (as usual) about our favorite restaurants. My students started naming McDonald's, Taco Bell, and Wendy's as their favorites. This was a crisis! We had a 20-minute debate on what makes a restaurant.
In the end, I told them we were all going to go to a restaurant together. There was a catch. They had to agree to a few things first.
1) They would each need to calculate the tip for their table.
2) Students would have to come dressed to impress.
3) Students would have to practice their presentation skills (soft skills, such as handshaking, proper etiquette, and holding conversations).
I contacted a local restaurant that I dined at often and inquired about booking part of their restaurant for this experience. The owner was terrific. She gave us the restaurant's back room and created a special price-fixed menu (at a significant discount).
I also invited the parents (who sat at separate "adult" tables). This was a fantastic way to build relationships, not just with my students, but with their families, too.
Taking Learning Bowling
Another fun activity that I would do with my class was taking them bowling. Again, I would contact the local bowling alley, explain that I was a teacher, and ask what type of package they could create.
As I agreed to go at an off time, they always gave me a discount, usually 2 hours of unlimited bowling for 10 dollars a kid with shoe rental thrown in. This was another opportunity for kids to practice and showcase their presentation skills.
[scroll down to keep reading]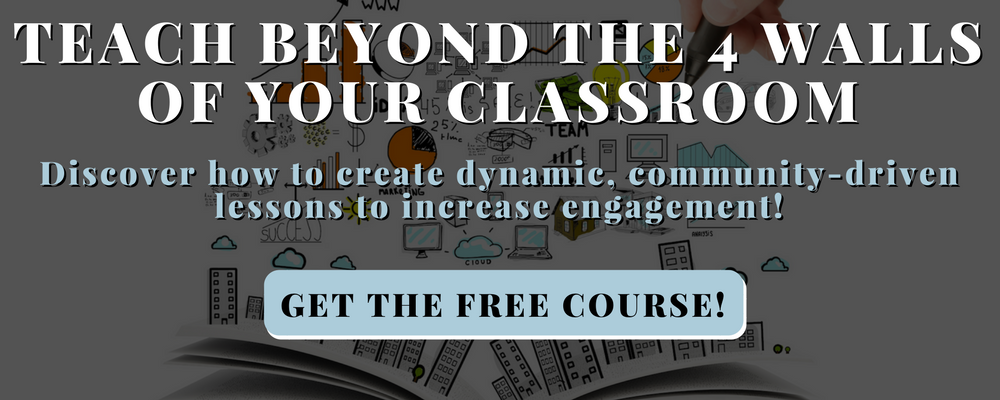 Cultivating Leadership and Life Skills
Leadership and presentation skills are something I, as a teacher, take very seriously. Those skills include manners, accepting and receiving constructive feedback, how to communicate and collaborate with peers and adults, and how to use technology responsibly.
While I am confident that many students are being taught these skills at home, we can't assume it. I explain to parents at the beginning of the year that these skills are part of my curriculum and will be practiced throughout the year.
Creating Experiences and Trips
One other thing that I usually do to celebrate the ending of the year is taking the kids to minute golfing/go-karting or laser tag. I would set up the arrangements ahead of time and would usually be able to get the entire complex for 2 hours.
Kids loved this. Their families (siblings included) were invited, and we would end the night with ice-cream.
Since moving to California, I started taking my class hiking. What I love about this is that it's free and easy to do on a Saturday or Sunday morning.
I have the students and their parents meet me at the base of the trail. We hike up the hill together, hike back down, and then part ways. This is great because it's free and only takes about an hour.
Back in New York, I would take my students to NYC. I worked in the suburbs of Long Island, about an hour east of Manhattan.
Some years, I would invite students and their parents to meet me in Manhattan to see a Broadway show or visit a museum. After studying immigration, I would offer a trip to the Statue of Liberty.
These shared experiences don't just create lasting memories but solidify and deepen the bonds between students and parents. These are the things that they are going to remember when they are older—the crazy teacher who took them to do something different.
Building Bonds in the Classroom
For many reasons, you may not be able to do these things with your class. However, you don't need to leave the classroom to create something special.
If you can't go to the movies, you can bring a movie in. I know teachers who have gotten permission to do an after-school movie in their classroom or in a shared space, such as a gym or school library.
The same can be done with a game like bowling. If you can't dine out at a restaurant, maybe a parent or a group of parents can host a dinner or lunch at their house. Before I started taking my students to a restaurant, I had a family host the class for a potluck lunch.
Rather than going for a hike, maybe take students on a before or after school walk around the grounds. Think outside of the box. Your students will love anything extra you do for them.
Attending Student Events
In addition to taking my class places, I've also been invited to attend events from students and their families. I've gone to sports games, birthday parties, and even dinner at my students' homes.
I love seeing my students in their own environment. I always feel honored to be invited to students' homes. They get excited to show me their homes and rooms. Once, a student and his/her parents invited my own parents and me to dinner at their home. It was a lot of fun, and my parents got a kick out of it.
Including Families
When I do these events, I always have students bring a parent or guardian. It is clear that these events are not associated with school and are entirely voluntary.
I remind students that we all have busy schedules and that if they cannot attend, there will be another opportunity to participate in something.
I like having parents there. One, it's for my own protection. And two, it helps strengthen the home-school connection.
The relationships I form with parents during these activities are just as, and sometimes even more, important than those I form with the students. Earning the trust and support of students' parents is essential for a successful school year.
Building Bonds
Extending relationships with your students and their families outside of the classroom is so important.
Several years ago, after my class was dismissed, a  student left his journal open on top of his desk.  While I try not to make a habit of reading students' entries, it was obvious to me the student wanted me to read it.
He wrote how much he felt valued as a member of the class, and for the first time, he looked forward to coming to school.  The student went on to thank me for believing in him, and he knew that I was helping him become a better person.  He wrote about how he felt safe because he felt connected with me.
Moments like these are the reason I am a teacher.  The human connection between teachers and their students is powerful.  Without a doubt, I have the best job in the world. I love being a teacher, and honestly, I could not imagine doing anything else.
---
ABOUT KEVIN BUTLER
Kevin has taught elementary school for 17 years. He holds a BA in Child Study, an MA in Education, and holds an additional 90 graduate credits in the areas of math, literacy, and social studies. Kevin began his teaching career at the age of 22 in New York at a high-performing public school on Long Island. Six years ago, he relocated to California to consult and teach at a startup charter school.
Currently, Kevin teaches fifth grade and is the Director of Curriculum and Instruction at an Independent School in Los Angeles. His instruction focuses on creating authentic learning experiences while engaging his students in active learning. In addition to teaching, Kevin enjoys collaborating with teachers, speaking at educational conferences and presenting his Creating the Experience workshop. He also blogs and hosts a podcast titled Lights, Cameras, TEACH.
Kevin is also a member of the Teach Better Speakers Network.