TL;DR:
The holidays are over, and we head back to school to finish the year despite it being a "New Year."
Find ways to liven up your classroom with new methods and lessons.
Keep staff motivated by continuing to have fun events and surprises even though the holidays are over.
Stay connected with families by hosting community events to foster relationships.
Like most of us, I spent the last few days wishing everyone a Happy New Year.  It is now 2022, and like magic, the stench of 2021 is gone from our lives…or is it?  I cannot begin this post without recognizing an educational truth.  While the calendar may have changed its year number, we are NOT in a new year.  We are in our mid-year since OUR calendars begin in August(ish) and end in June(ish).  However, in keeping with at least a few social conventions, and allowing the influence of the rest of the Earth to invade our space, I want to wish all readers a Happy "New" Year!
This being said, there is something to the idea of the calendar year changing; we are also about to begin one of the most productive and simultaneously, least productive, parts of our school year.  It is my intention to get the most from these upcoming weeks and engage with the efforts at school to make sure our kids grow the most academically.  I also want to make sure I elevate my efforts so that we consciously decide to address the issues that come up during this time of year.
Here comes Blue Monday…
Back in 1957, there was a popular song done by Fats Domino called "Blue Monday" in which the singer laments about the monotony of work life.  In essence, he tells us we get up, go to work, go home, and repeat every day. 
Did you also know that there is an actual calendar date called Blue Monday?  Typically it is the third Monday in January.  The reason that date is called Blue Monday is that here in the northern hemisphere it is typically a chilly, possibly dreary day weatherwise. It is also far enough away from Christmas and New Year's that the celebratory aura has worn off.  New Year's resolutions are often broken around this time (if not sooner). And the bills from holiday gifts, meals, travel, etc. have begun to arrive.  It's no wonder people feel blue at this time of year!
In order to elevate our practice in January, we need to be explicit in addressing the realness of Blue Monday. We need to be aware that some of us may need a little boost around the middle to the end of this month.
Click To Tweet
On the other hand, January is typically a month with few events and holidays.  With the weather being as it often is, there are fewer events that keep people out late.  Kids' after school activities are often in slow mode during this month.  I haven't ever done actual research on this, but when I was a first-grade teacher, I noticed my students suddenly "got it" much more often in January.  Things clicked for so many of them, and instruction moved at a much better pace this month.  
Switching out of Holiday Mode…
So engaging in the "new" year requires us to take full advantage of the learning time we have with our students.  Let's break out some new concepts and different methodologies.  Find the time to incorporate projects that are academically focused, rather than geared to a specific holiday or event.  Use the new-ness that is promoted by those who are outside of education, the ones that consider the calendar year to be the actual way the year goes.  
[scroll down to keep reading]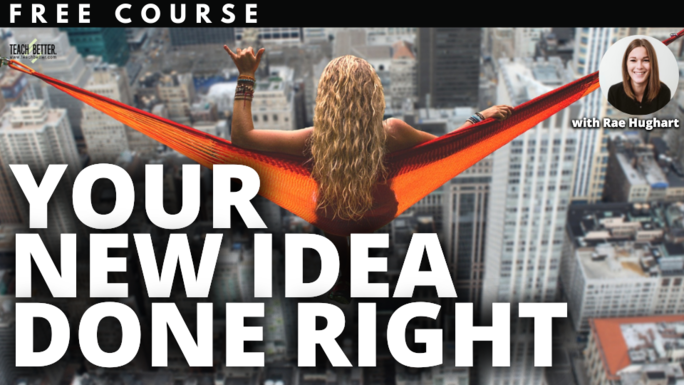 How do we elevate our practice in January?
In order to elevate our practice in January, we need to be explicit in addressing the realness of Blue Monday.  Coming off the month(s) of activities, weird diets, etc., we need to be aware that some of us may need a little boost around the middle to the end of this month.  I'm always so appreciative of the spirit of giving and community we find everywhere in November and December.  I often wonder if the greatest needs in our communities don't present themselves in January after the giving season has ended.  Let's consider elevating our practice by trying some of these:
Adopting another classroom to share journaling, be reading buddies, etc.

Planning a school family event NOT related to something directly academic.  My school typically held Game Night and Spa Night in late January.  These were activities meant solely to promote fellowship with our families.  

Provide your staff (if you are a school leader) or your class or team a special warming treat day.  Maybe this is when you have your chili cook-off or soup supper!

Have a wellness focus.  This would be a great month to do a 5K walk (or run) or engage in an indoor fitness activity.

Have a Kindness Family activity.  Our school does an evening where families come up to school. We make cards for nursing home residents during the pre-holiday period.  Consider an event like this for January when there is a long time between card-giving holidays.
The "new year" presents many opportunities along with many challenges.  As teachers and leaders, we can engage with all the good things that happen in January, and elevate above the January blues!

---
About Martin Silverman
Martin Silverman is a father, grandfather, husband, and long-time educator in beautiful San Antonio, Texas. He is committed to providing the best educational experience for the students and families at Salinas Elementary school where he is principal. Martin has worked in urban, suburban, and rural districts as a teacher and administrator. His interests are in creating and nurturing school culture, providing enriching experiences for students and families, and developing future teachers and administrators.
As a former bilingual teacher and administrator, Martin is committed to providing ELL students with quality programs to develop their unique skills. He hosts a podcast called The Second Question, which highlights educators and provides them a forum to discuss ideas, and to honor the teachers that have influenced their lives.