TL;DR:
As we continue to adjust to the ever-changing world, it is important for us to work towards achieving synchronization and focus on intentionality.
In your pursuit of achieving harmony and flow, use petite purpose, prioritize your time, and routinely give grace.
As I sit on this rainy afternoon trying to decide what to write about for this month's Better Mindset blog, I am reminded of all of the times over the past few weeks that I have had to confront my fixed mindset triggers and work to change my words so that I could shift my thinking.
I don't know about each of you, but as the Coronavirus pandemic continues to impact all aspects of our lives, it has been getting harder and harder to attain a sort of flow in all aspects of my life.
I feel like the rabbit from Alice in Wonderland constantly running behind and have admittedly struggled to regain some sort of continuity.
Over the past year, I have finally begun to focus on my personal and professional goals simultaneously while also helping my son navigate virtual learning in college and high school, assist my husband as he navigates being a principal during this tumultuous time, and still find time just to do those normal routine things like washing dishes and sitting down to watch a movie.
Six months into my journey, everything was going great. I had set calendar alerts to help keep me on track. Then all of a sudden, around Thanksgiving my world began to implode. I began to feel anxious. Nervous. Mentally exhausted. I cringed each time my phone pinged alerting me to a task, meeting, or due date. I was at a crossroad and any decision that I made would have a tremendous impact on my life both personally and professionally. Life-changing decisions are never easy.
In the past, when confronted with a crossroad such as this one, I wouldn't really give it much thought.
I would unequivocally choose to focus only on work-related goals. This year, however, the only resolution that I set was to persevere with my personal goals no matter the obstacle. Anyone who knows me can attest that when I set my mind to accomplishing any goal, I pursue it relentlessly.
I hope that by sharing these experiences it will inspire you to reflect on how intentional you are about choosing YOU when you are facing a crossroad.
Click To Tweet
So, in this relentless pursuit to succeed in life, I now just call them goals.
I no longer separate personal and professional goals. Instead of setting calendar alerts, I purchased Brendon Burchard's High-Performance Planner and it has completely changed the way I look at my day. I am so grateful to my friend, Rob Breyer, for recommending it during one of the Teach Better Administrator Mastermind sessions.
I am not sure what kind of planner you are currently using, but this one takes all of the things you need when planning your day and strategically places them on two pages. It's AMAZING!! Each morning, Burchard has 10 questions that help me intentionally shift my mindset, set priorities, and create a plan of how I will spend my time.
Now, instead of cringing each time I hear a ping on my phone, I am already prepared for all aspects of my day because they are outlined within my planner. When you look at your tasks for the day, what is your mindset? Do you cringe about having too much to do or smile because you see that there is enough time to complete everything that you have planned for the day?
What I have learned is that when confronted with a crossroad, mindset is what matters most.
I can't say that this has been an easy journey over the past few months, but I will say each day I strive to get closer and closer to having a sort of flow. I have learned I am able to accomplish the most amazing things when I am in the flow.  You may be asking yourself, what exactly is flow?
In his book, Built to Last, Dr. Michael Murphy (2021) writes that "flow is the feeling of alignment, purpose, autonomy, mastery, and the knowledge that all of the moving parts of the organization have been adjusted to work together for the achievement of the purpose" (p.79).
As we continue to adjust to the ever-changing world, it is important for us to work towards achieving synchronization and focus on intentionality.  When we begin to focus and consciously reflect on how we spend our time, we will realize that there is always enough time to achieve what we deem as important. It will take practice, but nothing will bring you greater joy than getting better at getting better.
Before you know it, you will achieve that feeling of flow and be able to continually replicate it over and over. This type of orientation, goal-setting, independence, and control will not only help you accomplish any goal you set but will set you on a path of success in all aspects of life.
In your pursuit of achieving harmony and flow, consider the following.
When You Are at a Crossroad, Use Petite Purpose
Change is hard for everyone. This is why they say it takes 21 days for things to become a habit. Consider implementing change in small chunks. Examine your daily routine to determine places where you can make modifications. Then figure out a way to hold yourself accountable for working on your goals, both personal and professional.  By starting small, setting purposeful goals, and working towards controlling your day instead of allowing your day to control you, you will gradually begin to habitually prioritize things aligned to your purpose.
When You Are at a Crossroad, Prioritize Your Time
When was the last time you conducted a time audit? Take a moment to reflect on the past couple of weeks. Divide a sheet of paper into three columns. Label them goals, tasks, and accomplishments. Look back at your planner, to-do lists, notes, or whatever system you currently use to map out your daily routine to determine which items to place in each column. Study your finished product. Which column has the most items? Is this really where you intended to spend your time? If not, how will you hold yourself accountable for prioritizing time to work on your goals?
[scroll down to keep reading]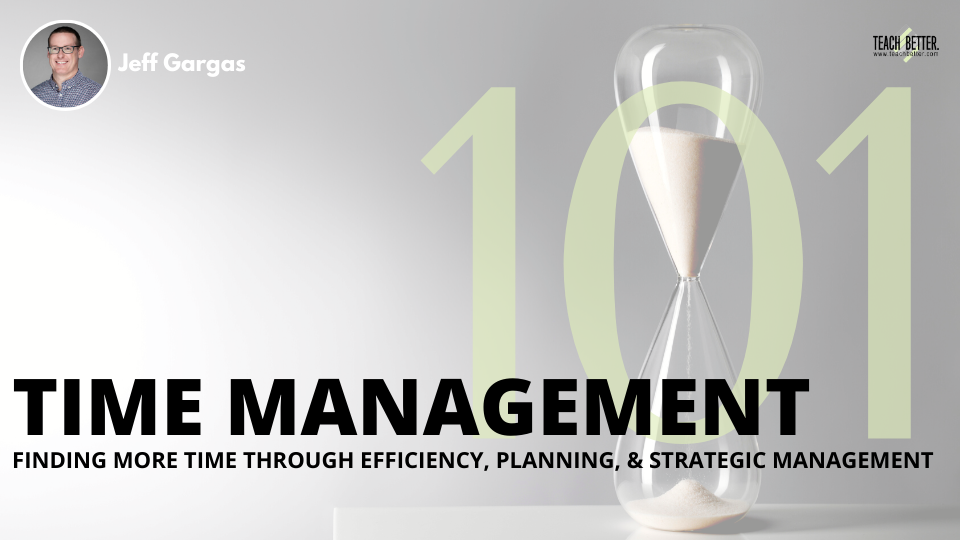 When You Are at a Crossroad, Routinely Give Grace
This type of change will not take place overnight. Remember to be patient, forgiving, and give yourself grace. Some weeks will turn out better than others. Just remember when you stumble or revert back to previous patterns, the key is to never give up on your pursuit to make yourself better. Embrace the complexity of life, adopt the premise of learning from mistakes, and remember it will take time and practice to get better.
I hope that by sharing these experiences it will inspire you to reflect on how intentional you are about choosing YOU when you are facing a crossroad. As you continue to deliberate, navigate, and work to find balance and achieve flow in your life, remember it is your mindset that matters the most.
References
Murphy, M. (2021). Built to Last: The School Leader's Guide for Sustaining Change while managing resistance. Thousand Oaks, CA: Corwin.

---
About Jami Fowler-White
Jami Fowler-White is the CEO of Digital PD 4 You, LLC. Over the past two decades, she has served in many capacities in education which include ten years as a classroom teacher, an Instructional Coach, and a Core Advocate with Achieve the Core. She currently mentors First-time and Renewal candidates for the National Board and is a charter member of the National Board Network of Minoritized Educators and Black Women Education Leaders, Incorporated.
Additionally, Mrs. Fowler-White is also a proud member of Delta Sigma Theta Sorority and currently serves as an assistant principal in Shelby County Schools (TN). Fowler-White also provides professional development under the umbrella of the National Board and Digital PD 4 You for schools and districts.
She is the author/coauthor of several books including, Educator Reflection Tips, Volume #1, EduMatch's Snapshots in Education 2020: Remote Learning Edition, The Skin You are In: Colorism in the Black Community, 2nd Edition, and Educator Reflection Tips, Volume II: Refining our Practice.
Jami blogs at DigitalPD4You.com , has a bi-monthly leadership blog on Insight Advance, and writes a monthly blog entitled the Better Mindset on TeachBetter.com She can be contacted via email at: jwhite.nbct2008@gmail.com and invites you to connect with her on Twitter via @JjJj821