TL;DR:
Teach Better editors get to read and learn from posts before they're even published.
A recent post from Dr. Martinez discusses using vision boards to help achieve goals in 2022.
Consider creating an electronic vision board, such as using a photo watch face on your Apple Watch, to inspire you each and every time you check the watch.
Life of a Teach Better Editor
The best part about being one of the Teach Better editors is that I get first dibs on reading blog posts written by our incredible guest bloggers. Sometimes, I'm filled with so much excitement after editing a post that I want to tell everyone about it but am rather limited if it's not even published yet. One of the recent posts that filled me with inspiration was this one by Dr. Efraín Martínez.
A Vision Board for 2022
In the post, Dr. Martinez describes his success in using vision boards to achieve specific goals and live a full life. He outlines steps to create a vision board of your own and provides opportunities for reflection along the way. He describes the process as being the "cartographer of your own map" and details how you must plan ahead for where you want to go.
The post was exactly what I needed at that moment. Were vision boards a new idea? No. Had I used them before? Yes. Had I heard Dr. Martinez speak on his experience with vision boards before? No. And, that is exactly why the Teach Better blog provides so much value–it unites educators around the world and creates a safe space to share and collaborate. Serving as an editor allowed me to take his idea and let it marinate in my mind for a bit until I found a way to make it work for me.
The post (by Dr. Martinez about vision boards) was exactly what I needed at that moment. And, that is exactly why the Teach Better blog provides so much value - it unites educators and creates a safe space to share and collaborate.
Click To Tweet
Vision Board 2.0
Now, as much as I love the idea of creating a hard copy of a vision board,  I don't have magazines or a printer. Also, I wondered where to put it. Where could I display my vision board so I'd see it often enough, but where it wouldn't eventually blend in, becoming unnoticeable? It would be nice if it could always be with me and that, my friends, was my eureka moment!
[scroll down to keep reading]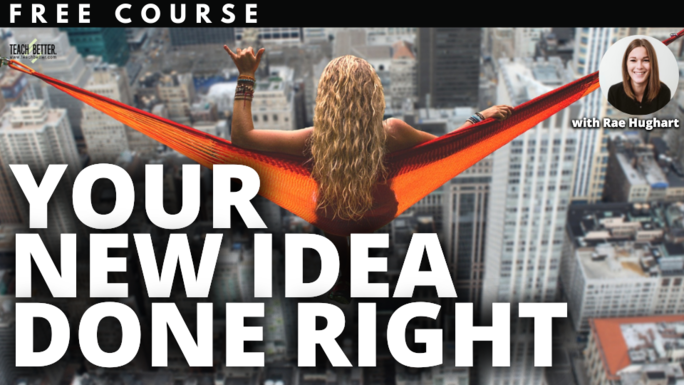 My Apple Watch! I was playing around with faces when I discovered the photo one would be a great option for a vision board. I spent time searching my own Instagram for moments when I felt truly alive as well as the pages of friends and family to find photos that aligned with the goals I'd like to achieve this year or that inspired me in some way. Then I took screenshots of them and sent them to my phone using AirDrop. After the pictures were on my phone, I clicked on the heart under each picture to "favorite" them. Finally, I simply selected "album" under the photo face settings and clicked on "favorites."
Now every single time I check the time, a photo is there to inspire me, make me smile, and remind me of the path I'm on. It's a bit early to tell, but I think it's going to be a good year!
---
About Karen Evans
Karen is a 6th grade special education teacher in Muskegon, Michigan. She holds a Bachelor's Degree in Special Education, a Master's in Measurement and Evaluation, and has studied educational leadership with an emphasis on Special Education Administration at Grand Valley State University. Her goal in the classroom is to use trauma-informed practices to make all students feel seen, heard, and loved as she equips them to see their own strengths, set and take ownership of learning goals, and achieve excellence. In her free time, Karen enjoys practicing yoga, hiking, playing board games, and spending time with family and friends. She is also very involved in the book community advocating for LGBTQIA texts to be included in classroom instruction, posting video reviews of books on her BookTube Channel, meeting authors, and serving as secretary of her local library's board.