(Originally posted at www.trepsunite.com) A teacherpreneur is a teacher who looks to extend their reach outside of the classroom. But should you be one?
I was recently honored to be asked to speak with some amazing educators at the Woodrow Wilson Teaching Fellowship about entrepreneurship, and how being a teacherpreneur can allow you to extend your impact on education.
Set in a panel discussion with two successful teacherpreneurs (who are also fellows of the WWTF), we discussed a lot of things related to being an entrepreneur; successes, failures, balancing your home life and business while continuing to teach in the classroom, and many other aspects of taking on the adventure of starting something on your own.
One thing in particular that we discussed stood out to me, and that is WHY teachers make such great entrepreneurs.
During our session, I explained that, in many conversations with folks where I mention that teachers are perfect for taking on entrepreneurial endeavors, almost everyone agrees with me. The difference is, why they agree with me. The most common thing I hear is "well yea, they have an easy schedule, with Summers off, weekends off, evenings free, etc."
When I mentioned this to the group of dedicated teachers I was speaking with, their eyes rolled, and they should. While it's true that teachers may have a more flexible schedule, the myth that they have the Summer "off" is simply not true. Teachers spend their summers reflecting on the past year, making adjustments to lesson plans, creating and organizing new and exciting projects, and sitting in classrooms themselves, continuously educating themselves.
The next thing I said to this room of highly driven educators was, "but you do have nights and weekends off… well, except for all the papers you have to grade before and after dinner, the lesson plans you need to put together for the next day, and all the school events you volunteer to work."
Hmmm… seems like this whole "easy schedule" thing may not be so true, huh?
So what is it then, that makes teachers such awesome entrepreneurs? Why should you consider being a teacherpreneur? Here's what I told them:
You are educated.
It's no secret that teachers are well educated. You've spent several years in school, and you are continually working to earn additional degrees and certificates. Being well educated puts you in a better position to analyze risks and make good decisions. And, let's be honest, it makes working with people much easier.
You care about others.
You wouldn't be in the classroom, dealing with kids all day, if you didn't care. It's not easy to work tirelessly to get an unmotivated teenager to do work they have no interest in, but you push and push, and find ways to get them excited because you know it's important and you want them to succeed. Caring about people and working to help others is a crucial element for a successful teacherpreneur.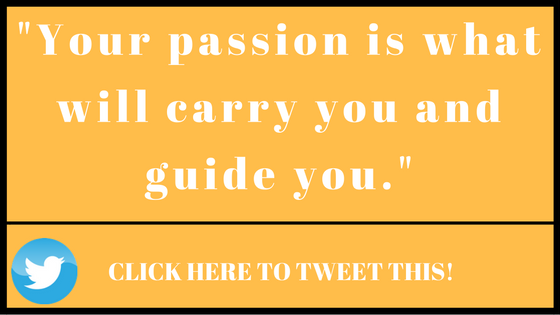 You are passionate.
The most important piece is this: passion. Your passion for education is what drives you through all the obstacles you face every day in (and out of) your classroom. It is that same passion that will drive you through the countless challenges you will face as an entrepreneur.
Being passionate can be (and most likely will be) the difference between giving up and fighting harder when failure hits. Because failures will come, and you'll need to dig deep to get through them and press on. Your passion is what will carry you and guide you.
If you have an idea, a vision, a dream; that you've been thinking about for a while, but have not thought possible because of your commitment to the classroom, I hope you'll take a minute and think about all of the lives you can impact if you just take on the adventure of being a teacherpreneur.
Maybe you should be a teacherpreneur.
You make a huge impact and change a lot of lives from within your classroom. But what if you could extend that impact and change one more life? What if you could change 100 more lives? What if you could change the world? Isn't that worth the thought?