In this week's episode, Michael and Sam discuss how they changed the perception of a technology coach, pushed the scope of their impact on instruction, and differentiated their professional development to meet the needs of the teachers. 
In this episode, we discuss:
Building relationships with their teachers and staff to serve effectively

Expanding the role of technology in the classroom

And the TCEA conference presentations!
About Michael Vick:
I have been an educator for 12 years. I've been a Digital Learning Coach, Instructional Technology Facilitator, Online Algebra Teacher, 8th Grade Math Teacher, and Special Education Resource Teacher. For the last 7 years, I've been involved with digital learning. 
I pride myself on always helping teachers get to the next step in their digital learning journey. Whether that means becoming proficient in a specific digital tool, an idea for making a lesson more meaningful for students, or ways to integrate more technology into the day to day classroom activities – I'm always willing to help however I can. 
When I'm not immersed in the digital learning world, I enjoy spending time with my family and friends, listening to podcasts, and playing a variety of sports. 
Follow Michael Vick:
About Sam Shropshire:
I have been in education for the past 17 years and have taught in a variety of situations. My first 11 years I spent teaching high school social studies and the last six years I have been involved in digital learning. During my first five years teaching, I also coached boys athletics for the high schools I worked for. I have been in small schools with a population of about 150 to huge schools with a population of about 3,500 and have taught a variety of subjects from World Geography to AP World and US History. 
As I integrated more and more technology into my class, I became fascinated with the endless possibilities technology provided my students. Most transformative to me was how technology allowed my students to become the center of the learning process. My desire to encourage that kind of learning environment is what led me into my role in digital learning. 
Personally, I have been married to the most amazing wife ever, Katie, since 2009 and we have the two best kids ever, Eva and Cyrus. I live for my family and we do so much for each other. From youth sports to hiking adventures, we have a great life together!
Follow Sam Shropshire:
The OFFICIAL Sponsor of the Aspire to Lead Podcast!
As a passionate coffee drinker, I am always looking for the best cup of premium coffee. Once Leslie and I tasted Papa Rob's Coffee, we instantly fell in love with the flavor of the Espresso Special Blend. Papa Rob's Coffee is the only coffee we drink and I'm proud to have them as the exclusive sponsor of the podcast!
Papa Rob's Roasting Company was started to pass on the love for premium coffee that is as fresh as it is delicious! Rob sources only the finest green coffee beans from around the world and then roasts them to perfection upon order in small batches, so that they will always be at their peak flavor and freshness. One taste and you will experience the difference!
Make sure you use the coupon code "Aspire15" to save 15% off your order!
Toddle Leadership Boot Camp: https://bit.ly/3WgLHYe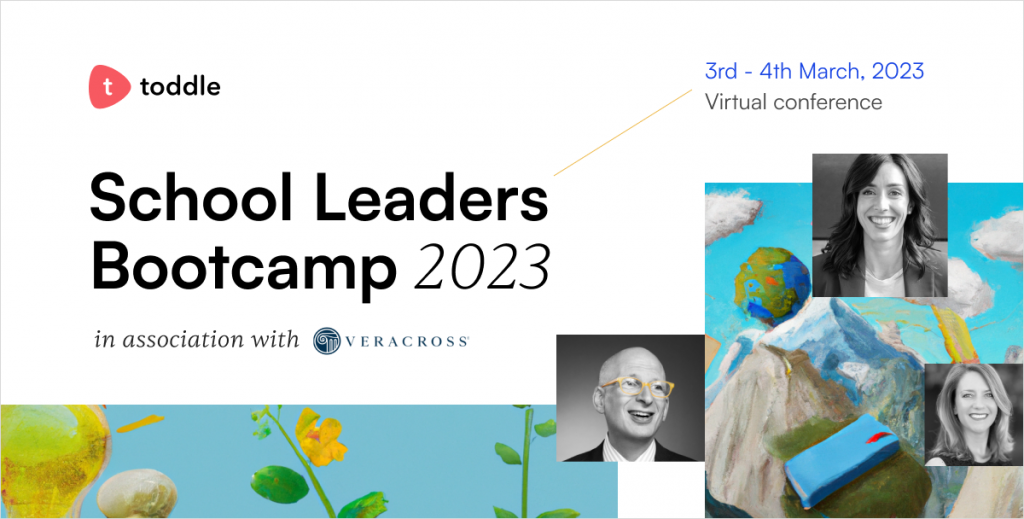 Aspire Swag 
Use Discount Code "ASPIRE" for 15% off your order
ASPIRE: The Leadership Development Podcast
This post contains affiliate links.
When you make a purchase through these links, The Aspire Podcast gets a small percentage of the sale at no extra cost to you.
Need a Presenter for a conference or school PD?
Contact Joshua Stamper  for presentations on Restorative Practices, Leadership Development, and Innovative campus systems.
Watch my session on Trauma Informed, restorative and social emotional practices at www.teachsummit.com/stamper
Follow the Host, Joshua Stamper:
Contact: https://joshstamper.com/contact/
Twitter: www.twitter.com/Joshua__Stamper
Instagram: www.instagram.com/joshua__stamper
Linkedin: www.linkedin.com/in/joshua-stamper
Facebook: https://www.facebook.com/AspirePodcast
Subscribe: https://podcasts.apple.com/us/podcast/aspire-the-leadership-development-podcast/id1384210762?mt=2
Aspire to Lead Won the FireBird Award!
I'm happy to announce that my book, "Aspire to Lead", won the 2022 Leadership Book Award from Speak Up Talk Radio! 
It is a great honor to get this kind of recognition and I really appreciate all your support!
The book is available for purchase on Amazon.
Review the Podcast
I want to give a huge shout out to those who have taken the time to provide a review on Apple, Spotify or any other podcast platform. It truly means the world to me that you would take the 30- 90 seconds to share how the podcast has positively impacted you or why other educators should check out the show.
MORE EPISODES