Derek Wenmoth is regarded as one of New Zealand education's foremost future-focused thinkers, and works extensively with schools and systems in New Zealand and elsewhere as they seek to prepare students for their future. He also consults with policymakers and government agencies regarding the future directions of NZ's educational policy and practice. 
Throughout Derek's career as a teacher, principal, teacher educator, and education policy advisor, Derek  Wenmoth has followed his passion for creating future-focused education systems, and innovative teaching and learning approaches that place the learner at the center. Derek has particular skills in strategic planning and policy design, with an emphasis on future-focused education, flexible learning, and the role of digital technologies. 
Core Education
In 2003, Derek co-founded CORE Education, a not-for-profit education research and development organization based in Christchurch, New Zealand. CORE helps you transform education with effective products and services that stimulate and enable modern learning. Tātai Aho Rau [our way] lies at the heart of CORE's practice. The words relate to the weaving, layering, and binding of harakeke to create strength.
FutureMakers
FutureMakers was established to encourage educators, educational organizations, and communities to become more future-focused.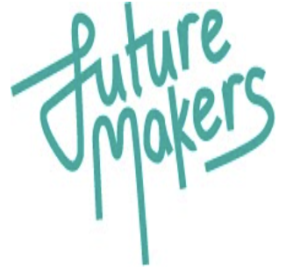 He purapura i ruia mai i Rangiātea e kore e ngaro.
It's fine to have recollections of the past, but wisdom comes
from being able to prepare opportunities for the future.
To learn more about Derek Wenmoth and contact information, click below…
*****
Thank you for listening! I really appreciate you choosing to subscribe to my podcast to stay up to date on new episodes.  I'd be honored if you considered rating and reviewing this episode so I can continue to reach more listeners. It would be amazing if you shared my podcast with your friends who might benefit from hearing the stories.
To learn more about Barbara's story…

MORE EPISODES