A Month of Better: Elevate, Educate, and Excel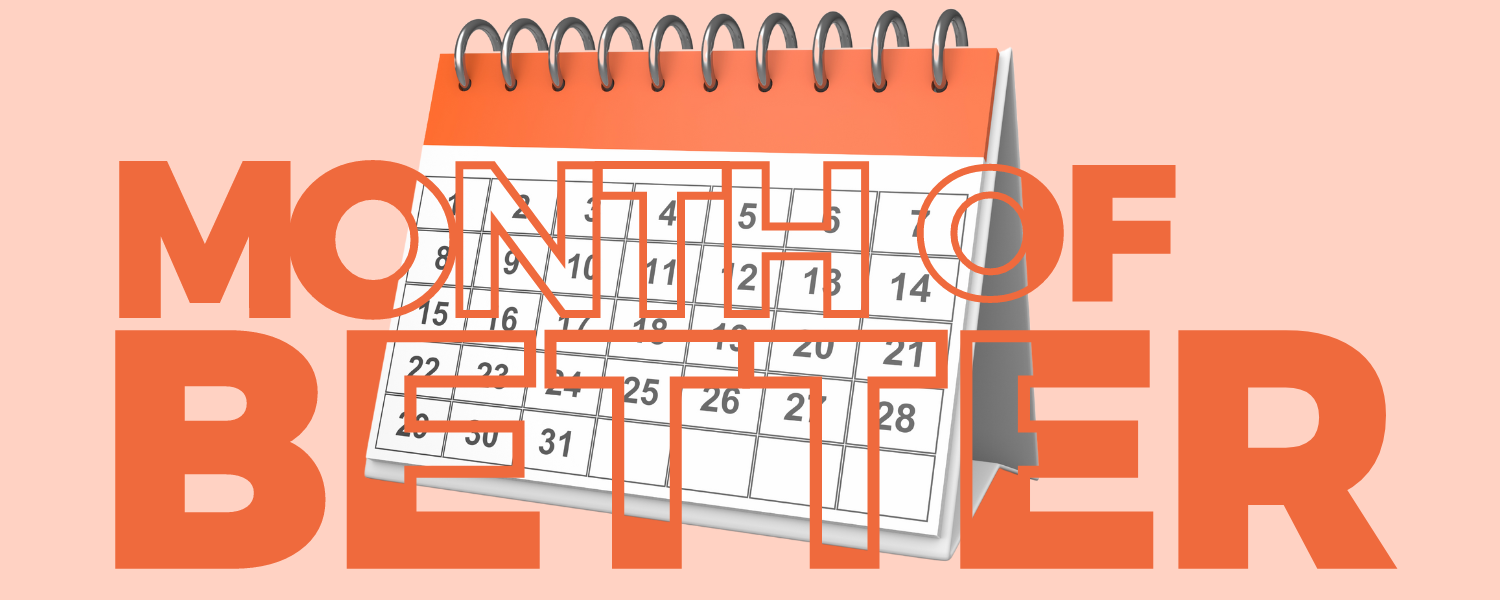 6 Ways to Better yourself.
All Applications open November 1 - November 30th
✅
Teach Better
Ambassador Applications
Join the Teach Better Ambassador Movement!
Are you passionate about transforming education and making a lasting impact on students' lives? It's your time to shine as a Teach Better Ambassador!
Why Be a Teach Better Ambassador?
Join a community of like-minded educators dedicated to innovative teaching.
Access exclusive professional development opportunities and resources.
Amplify your voice and influence in the education sphere.
Collaborate with top educators and thought leaders.
How to Apply: Applications are open from November 1 to November 30. Don't miss this chance to make a difference in education!
💡
The Grid Method
Certification Cohort
Be a Pioneer in "The Grid Method Cohort" - Our Pilot Program for Mastery Learning Excellence!

Embark on an educational journey like no other as we launch our groundbreaking pilot program, offering educators a chance to become certified experts in Mastery Learning. Join this exclusive cohort, and you'll not only gain an official Grid Method Certification but also earn graduate course credit and become part of a network of high-level educators shaping the future of teaching.
FULL Scholarships
available for all Educators!
Explore the full details of the new Teach Better Program by clicking the button below!


Take the Next Step
CLICK HERE
📊
EDUcreator Club+ Community
A Community For Educators Who Create Things!
We're a community of educators who create content, products, and services to help others increase their impact. The EDUcreator Club+ Membership was built to provide a space for learning, growing, and supporting each other.
Creating & building can get lonely sometimes.
Don't do it alone.
The EDUcreator Community is for educators who...
Create videos on YouTube
Sell curriculum resources online
Have a podcast (or want to launch one)
Create online courses
Want to promote a book (or write one)
Want to speak at more conferences and events
Create valuable content to help others
Have a side hustle or want to start one
Have an education business they want to scale
Want to learn from, grow with, and support other EDUcreators
🌐 
Team Coaching
Program
Unlock Team Excellence with the Teach Better Team Coaching Program!
Are you ready to elevate your team's performance and collaborative spirit? Look no further than our groundbreaking 1:1 coaching program.
Personalized Coaching: Our experienced coaches work closely with your team, providing tailored guidance, support, and strategies to meet your unique needs and goals.
Measurable Results: We're not about vague promises. Our coaching program delivers measurable results. Watch as your team's performance and productivity soar.
Ready to embark on this transformative journey? Elevate your performance with the Teach Better Team Coaching Program!
Your success story starts here.
Before being accepted, sign up for an Initial Interview with Jeff Gargas to learn more about program specifics, pricing, and available team coaches.
Initial Interview Sign Up
CLICK HERE
📚
Administrator Mastermind
Elevate your Educational Leadership!
Join Our Free Exclusive Group Today.
Calling all educational leaders, from principals and coaches to directors and superintendents! Are you ready to embark on a transformative journey in educational leadership? Look no further! Our exclusive community is tailor-made just for you.
Endless Resources: Dive into a treasure trove of invaluable resources, from cutting-edge strategies to expert insights, all designed to supercharge your leadership journey. Whether you're seeking innovative solutions or best practices, we've got you covered.
Weekly Coaching Meetings (Optional): Elevate your skills with our weekly coaching sessions. They're optional, but we guarantee you won't want to miss them! Connect with thought leaders, share experiences, and gain fresh perspectives, all while building a robust support system.
Networking & Problem-Solving: Ever wished you had a place to bring your "problems of practice" and talk shop with fellow educational leaders? Look no further! Our community is your safe haven for fruitful discussions, networking, and collaborative problem-solving.
Don't miss out on the opportunity to level up your educational leadership game. Join us today, and together, we'll redefine the future of education, one insightful discussion at a time.


Commit to Excellence
CLICK HERE
✍️
Guest Blogger Application
Be Our Guest Blogger!
Share Your Insights with the Teach Better Community
Are you a passionate educator, an expert in your field, or an ed-tech enthusiast eager to inspire fellow educators? The Teach Better blog is the perfect platform for you to showcase your knowledge and contribute to the educational community.
Why Contribute to Our Blog?
Reach a Global Audience: Your insights will be seen by educators from around the world, making a significant impact.
Showcase Your Expertise: Establish yourself as a thought leader and share your expertise with a passionate community.
Collaborate and Network: Connect with like-minded educators, share ideas, and expand your professional network.
🚀What We're Looking For:
Inspirational stories from your educational journey.
Strategies and tips for effective teaching and leadership.
Reviews and insights into innovative ed-tech tools.
Personal growth and professional development experiences.
Ready to inspire, educate, and collaborate? Join us in enriching the educational world by becoming a guest blogger for Teach Better. Your insights matter, and we're excited to share them with our community. Get started now!
Seize the Opportunity
CLICK HERE